2250gr pkg Maple Leaf Sliced Chicken
1tbsp vegetable oil
1400ml jar butter chicken sauce, prepared and warmed
1410gr pkg bowtie pasta, cooked and drained and kept warm
2cloves garlic, minced
1medium green pepper, sliced
1small red onion, sliced
½pint cherry tomatoes, halved
Grated parmesan or paneer, garnish
Cilantro, optional
Heat oil in a large nonstick skillet over medium high heat. Add peppers and onions and cook for 3 to 4 minutes until starting to brown and caramelize. Add garlic and cherry tomatoes and cook 1 minute longer stirring frequently.
Add chicken and heat until warmed through, about 3 to 4 minutes. Season with salt and pepper.
Add warm sauce to cooked pasta in a large bowl and toss well to coat. Divide pasta on to plates and top with chicken and vegetable mixture.
Garnish with cheese and cilantro if using.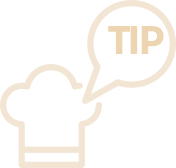 Try serving with garlic naan bread warmed in the oven.
Don't miss
Start a conversation with your family about climate change