1250 gram package Maple Leaf® Natural Shredded Chicken
1284 can chopped tomato with green chili, drained really well
1heaping tbsp taco seasoning
1 ½cup cream cheese, softened
½cup sour cream
1 ½cup shredded tex mex blend cheese
5Large tortilla wraps
2 ½cups shredded lettuce
⅓ cup green onion
1 tbsp cilantro, chopped – optional
In a large bowl mix all ingredients and stir well to combine.
On a clean surface divide mixture between wraps. Using the back of a spoon spread mixture evenly to the edge of the tortilla all the way around.
Divide lettuce and sprinkle evenly on top of mixture.
Roll into a cigar. Slice off the ends of each roll up and cut roll into 5 equal wheels. Serve immediately or refrigerate. Serve with a side of salsa.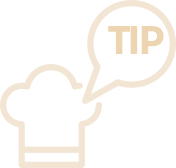 Two meals – One Recipe – Try baking and turn these pinwheels into a delicious party appetizer. Omit lettuce and line a baking sheet with foil. Spray lightly with cooking oil and bake in a preheated oven at 400 for 10 to 15 minutes until golden and bubbling.
Don't miss
Start a conversation with your family about climate change