Real food, real families.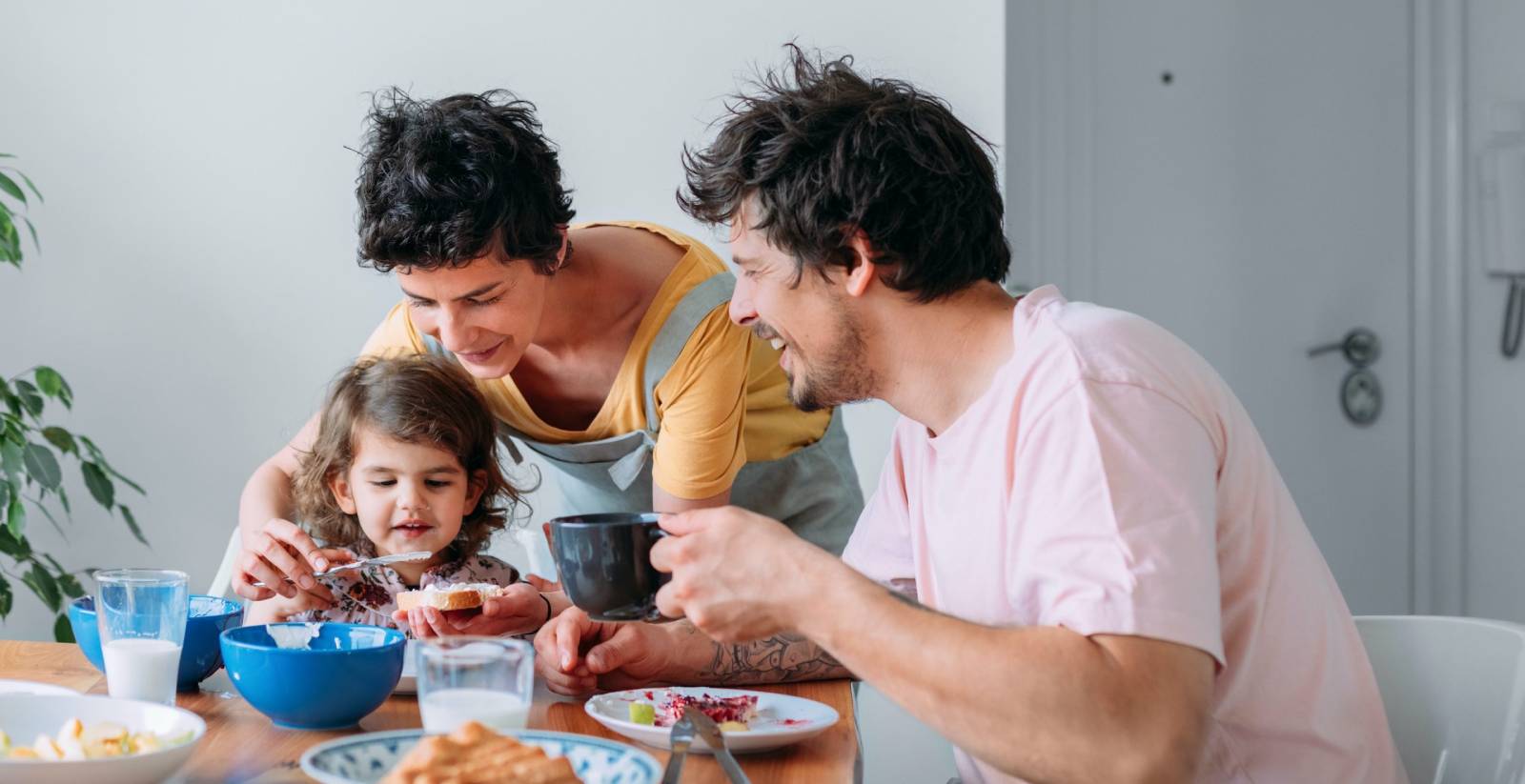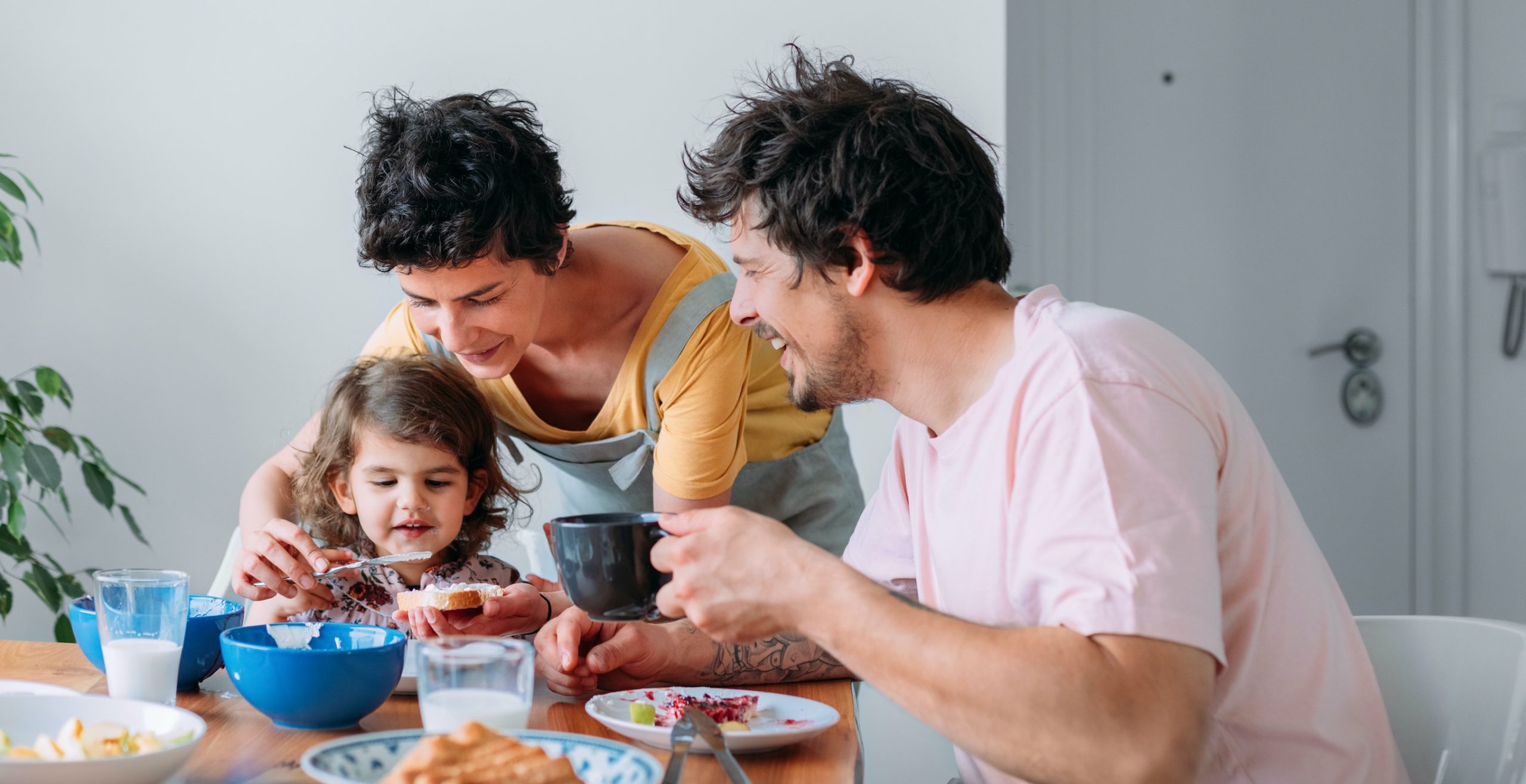 You have the right to eat right.
We promise to only use real, simple or natural ingredients that we will always proudly declare.
We say YES to
We promise to use real ingredients in all of our food:
Beet Powder,
Beef,
Beef Fat,
Canola Oil,
Cherry Powder,
Chicken,
Cultured Celery Extract,
Dried Garlic,
Dried Red Bell Pepper,
Honey,
Lactic Acid Starter Culture,
Lemon Juice Concentrate,
Modified Vinegar*,
Natural Maple Flavour,
Natural Smoke Flavour,
Pea Protein,
Pork,
Potato Starch,
Rosemary Extract,
Salt,
Skim Milk Powder,
Smoke,
Spice,
Sugar,
Tapioca Starch,
Toasted Wheat Crumbs,
Turkey,
Water,
White Pepper,
Yeast Extract
*Modified vinegar is a simple ingredient that is proven to deliver important food safety protection. Read our FAQs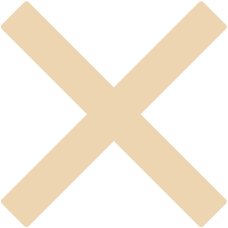 We say NO to
We promise never to use any of the following ingredients in our food:
Artificial Smoke Flavour,
Autolyzed Yeast Extract,
BHA (butylated hydroxyanisole),
BHT (butylated hydroxytuluene),
Carrageenan,
Corn Syrup Solids,
Dextrose,
Glycerides,
Hydrolyzed Soy or Corn Protein,
Maltodextrin,
Mechanically Separated Chicken (or Meat),
Modified Corn Starch,
Modified Milk Ingredients,
Monosodium glutamate,
Phosphate/trisodium phosphate,
Polyethylene glycol (PEG),
Polysorbates,
Potassium chloride,
Potassium lactate,
Sodium diacetate,
Sodium erythorbate,
Sodium lactate,
Sodium nitrite,
Sodium phosphate/disodium,
Sulfites,
Tetrapotassium pyrophosphate
We're for real,
see: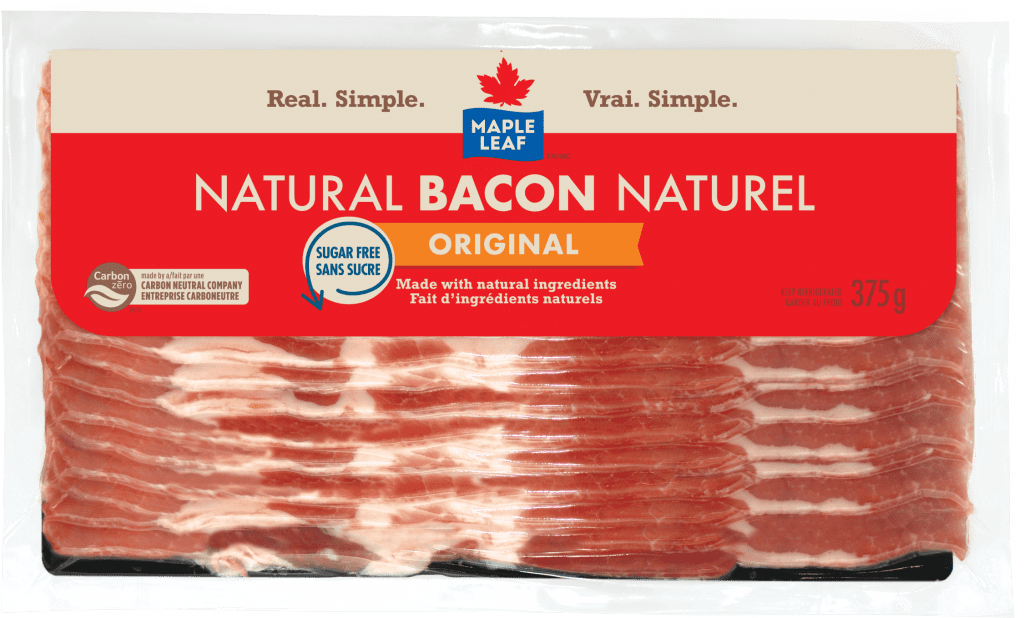 Natural Bacon
INGREDIENTS: pork, water, salt, sugar, sodium phosphate, dextrose, sodium erythorbate, sodium nitrite, smoke.
INGREDIENTS: Pork, Water, Sea Salt, Cultured Celery Extract, Spice.
.
Natural Top Dogs™
INGREDIENTS: Mechanically separated chicken, pork, water, modified corn starch, salt, potassium lactate, dextrose, wheat gluten, spice, corn syrup solids, sodium phosphate, sodium diacetate, sodium erythorbate, garlic powder, onion powder, sodium nitrite, smoke.
Contains: wheat
INGREDIENTS: Chicken, Pork, Water, Sea salt, Modified vinegar, Spice, Cultured celery extract, Cherry powder, Cane sugar, Smoke.