5slices Maple Leaf® Natural Bacon, cut in half
1120g box stuffing mix, cooked and cooled
Cranberry sauce
Rosemary
10toothpicks
Preheat oven to 375 degrees.
Divide stuffing to make 10 round balls.
Wrap each ball with bacon and secure with toothpick. Place on a parchment paper lined baking sheet.
Bake for 30 to 35 minutes or desired doneness for bacon.
Spoon a small dollop of prepared cranberry sauce on to each bites and garnish with rosemary. Serve immediately.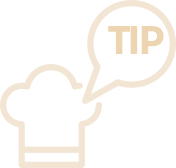 Sprinkle bacon with course black pepper and paprika before wrapping bites for an added flavor punch.

**Use stove top method on stuffing box for a moister bite or the stuffing method for a drier bite.

**Double the recipe to batch it up for a crowd
Don't miss
Start a conversation with your family about climate change