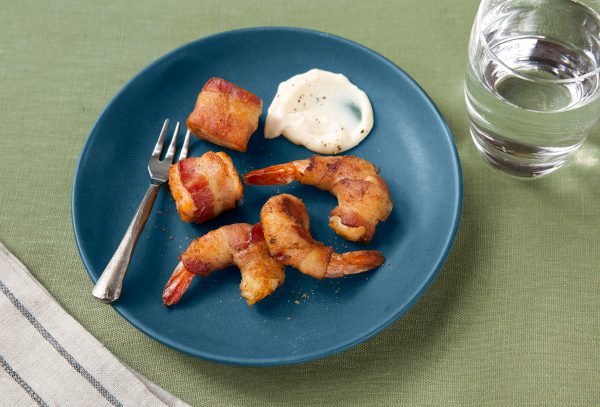 1pkg Maple Leaf® Natural Bacon, cut in half
12Jumbo shrimp, pat dry
325gfresh center cut salmon, skin removed and cut into 1 inch cubes
2tbsp Old Bay Seasoning + extra if desired

Dip:

¾cup mayonnaise
1clove garlic. minced
¾tbsp fresh lemon juice
½tsp pepper
1heaping tbsp (45 mL) Parmesan cheese
Preheat grill to medium high heat.
Sprinkle shrimp and salmon with seasoning.
On a clean surface place a half slice of bacon down and place shrimp at the base of bacon.
Roll up tightly and place seam down onto a parchment lined baking sheet. Continue with salmon.
Sprinkle the bacon-wrapped seafood with extra seasoning if desired.
Heat a large non-stick skillet to medium-high heat. Working in batches and turning frequently and placing seam side down cook bacon wrapped seafood until golden brown and an internal temperature of 165 degrees is reached.
Remove onto a paper towel lined plate. Keep warm.
In a small bowl mix together all the ingredients for the dip.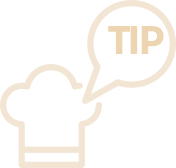 Place onto a serving platter and serve along side dip, prepared cocktail sauce and lemon wedges. Garnish with chopped parsley.
Don't miss
Start a conversation with your family about climate change