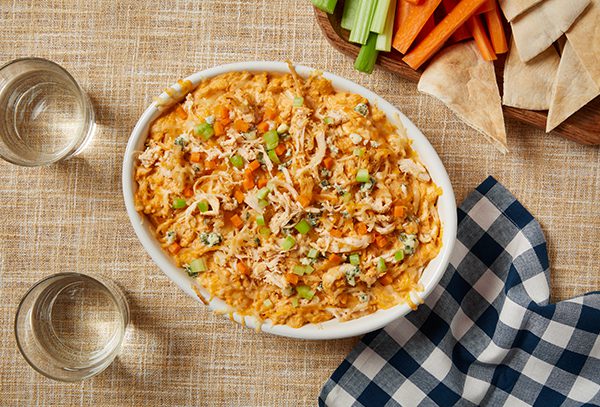 1250g pkg Maple Leaf® Natural Shredded Chicken
1250g pkg cream cheese, softened
½cup buffalo wing sauce, prepared
½cup blue cheese or ranch salad dressing
2cups of blended Monterey jack cheese and cheddar shredded, divided.
Small diced carrot and celery
1/3cup blue cheese, crumbled, optional
Heat oven to 350°F
In a large bowl combine chicken, cream cheese, buffalo sauce, salad dressing and half the shredded cheese. Stir well to combine.
Spoon into a baking dish. Sprinkle remaining shredded cheese and blue cheese over top.
Bake for about 20 to 25 minutes. Cheese should be golden and dip should be bubbling and gooey.
Garnish with carrot and celery. Serve immediately.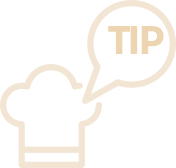 Make a gooey buffalo burger! Use Maple Leaf® Natural Ground Beef and substitute blue cheese dressing for ranch. Garnish with chopped green onions.
Don't miss
Start a conversation with your family about climate change