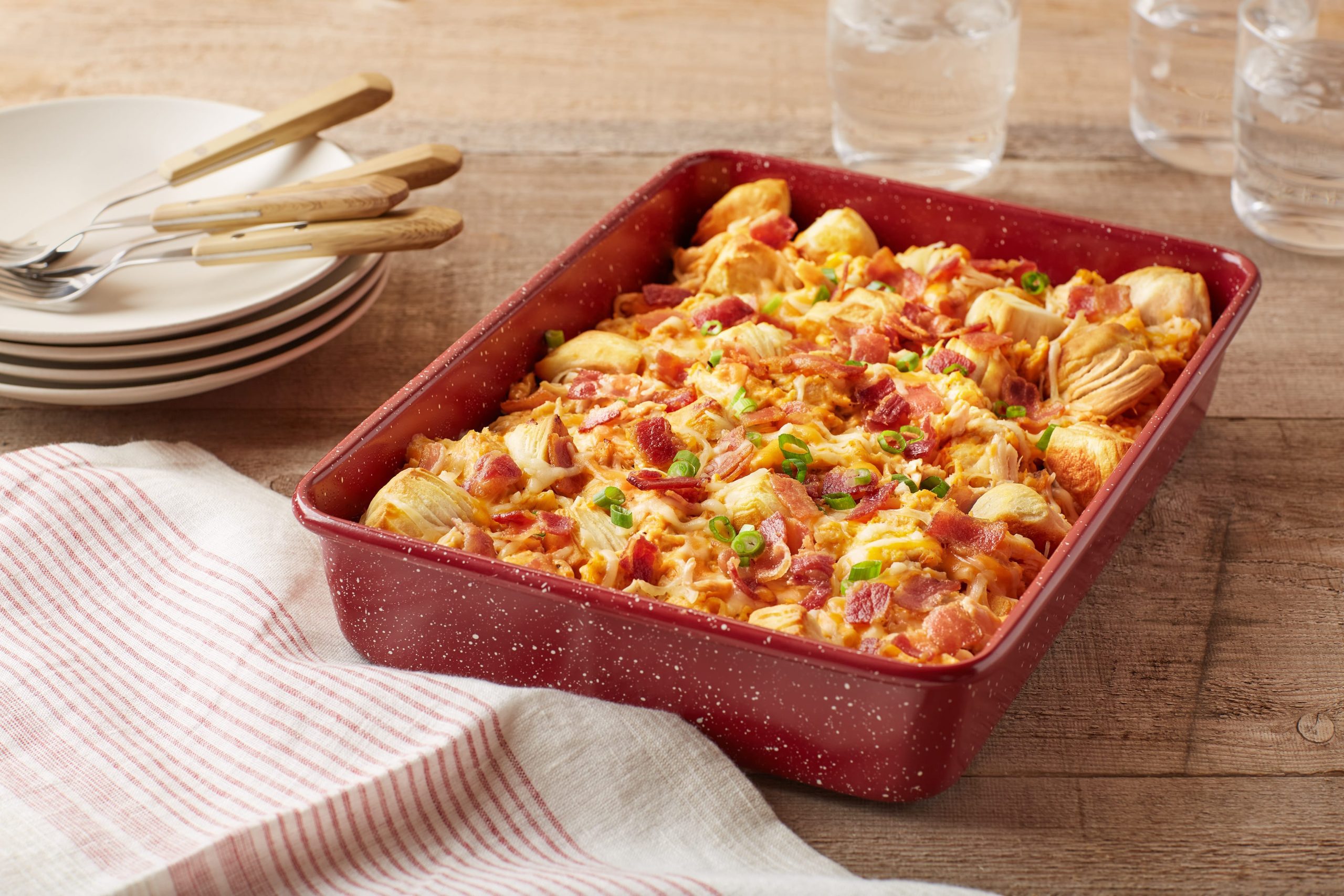 1pkg Maple Leaf® Original Natural Bacon, diced
1pkg cream cheese, softened
1pkg refrigerated flaky rolls
¼ cup hot sauce
¼cup ranch dressing
2cups marble cheese, shredded
green onion, sliced – to garnish
Preheat oven to 375°F. Spray a 9×13 inch baking dish lightly with oil.
In a large nonstick skillet cook bacon over medium high heat until just starting to crisp. Remove bacon from pan with a slotted spoon onto a paper towel lined plate. Set aside.
Gently separate flaky roll dough and slice each round into quarters. Place dough evenly onto the base of baking dish.
In a large bowl combine chicken, cream cheese, hot sauce and ranch dressing and mix thoroughly. Spoon mixture evenly over dough being sure to cover the whole surface.
Bake on middle rack of oven for 30 minutes. Remove from oven and sprinkle cheese over top followed by bacon. Bake for an additional 5 to 10 minutes until cheese has melted and the top is golden.
Garnish with green onions and serve immediately.
Don't miss
Start a conversation with your family about climate change