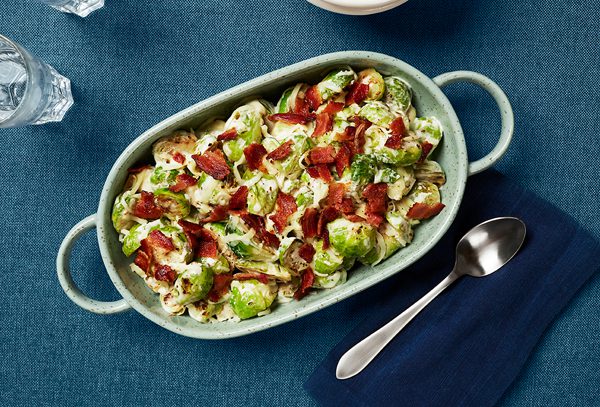 1375 gram package Maple Leaf® Natural Bacon, diced
2lbs Brussels Sprouts, trimmed and sliced in half
2tbsp butter
1cup cream
½cup chicken stock
1tbsp instant flour
1 ½cup Italian blended shredded cheese
Nutmeg, pinch
Salt
Pepper
Cook bacon over medium high heat until just beginning to crisp.
Using a slotted spoon remove onto a paper towel lined plate. Remove all but 1 tbsp of the rendered bacon fat. Add butter and melt.
Add in brussels sprouts and allow to brown tossing often, about 5 to 7 minutes.
Add half the bacon, cream, chicken stock, nutmeg and instant flour. Stir well and season with salt and pepper. Allow to simmer for about 10 to 15 minutes.
Brussels sprouts should be tender / crisp and sauce slightly thickened. Sprinkle cheese over top and allow to melt. Sprinkle remaining crisp bacon over top and serve immediately.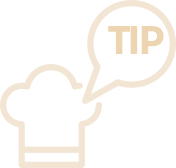 Achieve a nice cheese crust by putting the brussels sprouts under the broiler!
Don't miss
Start a conversation with your family about climate change