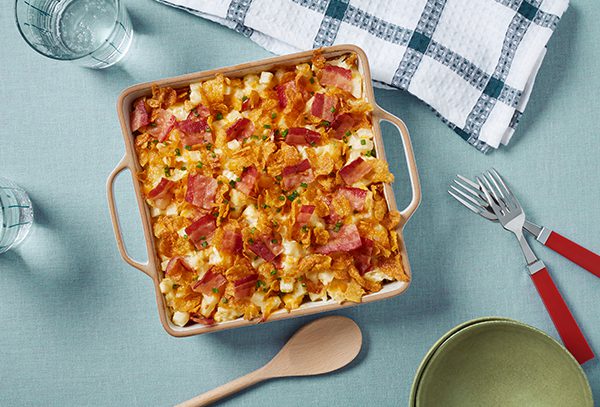 165g pkg Maple Leaf® Ready Crisp® bacon, chopped and divided
1750g bag frozen diced potato
1 ½cup sharp old cheddar cheese, shredded
½small onion, minced
1284 ml can of cream of chicken soup
1 ½cup sour cream
1 ½tsp salt
1tsp pepper
¾cup melted butter, divided
2cups corn flakes, crushed
Heat oven to 350°F
In a large bowl mix together potatoes, cheese, onion, soup, sour cream, salt, pepper, half the bacon and half the melted butter. Mix well to combine.
Lightly spray an 8 x 11" baking dish with cooking oil.
Spoon mixture into dish.
Cover tightly with tin foil and bake for 60 mins.
In a small bowl combine cornflakes and remaining butter. Toss well to coat.
Remove foil from baking dish. Sprinkle casserole with cornflake mixture and top with remaining chopped bacon.
Set oven to broil. Broil for 5 mins until top is browned and crispy.
Garnish with chopped chives.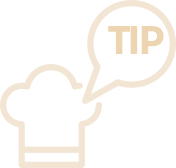 This dish is great for make ahead – perfect for pot luck!
Don't miss
Start a conversation with your family about climate change