4slices of pineapple – grilled
8slider buns
3medium eggs
2tbsp Pineapple BBQ sauce, prepared
½cup lettuce, shredded
½cup cheddar cheese, shredded
1tomato, sliced
Preheat the grill to 350°F.
While grill heats, scramble and cook 3 medium eggs as an omelet, set aside.
Using a serrated knife, cut buns in half, lengthwise, and place on a tray. Remove top part of bun and set aside.
Place the pineapple slices on the grill for 2 minutes per side. Set aside.
Spread the Pineapple BBQ sauce on both sides of the buns.
Build your sandwich by layering tomato, omelet, Maple Leaf® Natural Selections® Smoked Black Forest Ham, pineapple, and lettuce, on the bottom half of the bun.
Sprinkle shredded cheddar cheese and top with remaining bun.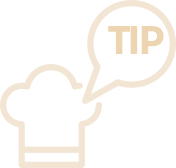 Potato wedges are the perfect side for this dish!

Dip – Mix equal parts mayonnaise and ketchup to make a delicious dipping sauce!
Don't miss
Start a conversation with your family about climate change