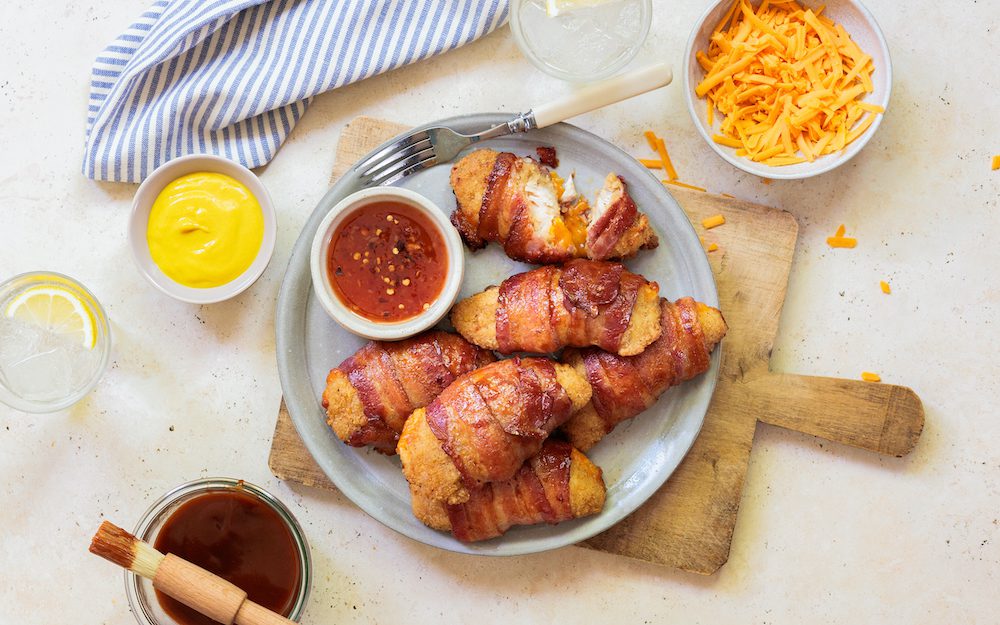 Preheat the oven to 375°F. Line a baking sheet with parchment paper.
Keep the frozen chicken strips at room temperature for 5 min. Cut open each chicken strip and stuff with cheese.
Wrap each chicken strip with 2 slices of bacon. Place the chicken strips, seam side down, on baking sheet.
Bake for 15-20 minutes or until bacon is crisp and chicken strips have cooked to an internal temperature of 165°F.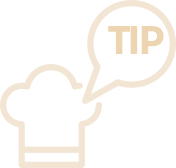 If you prefer extra crispy bacon, broil for an additional 1-2 minutes.

Glaze with BBQ sauce once bacon starts to cook.

Dipping Sauce: Mix equal parts Mayo, Mustard, and Ketchup.
Don't miss
Start a conversation with your family about climate change