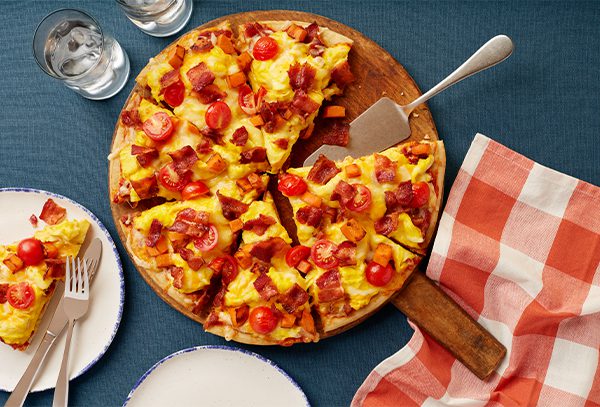 1375g pkg Maple Leaf® Natural Bacon, large dice and cooked to just starting to crisp
1180-200g prepared pizza crust
½cup pizza sauce, prepared
8medium eggs, cooked scrambled
1cup mozzarella cheddar blend shredded cheese
½cup cherry tomatoes, halved
½cup small diced sweet potato or yellow potato, cooked
Preheat oven to 425°F.
Place pizza crust on a clean surface. Spread pizza sauce onto crust leaving about a half inch border around the base. Sprinkle half the bacon over top. Spoon scrambled eggs evenly over pizza followed by cheese, tomato and potato. Add remaining bacon over top. Ingredients will appear to be piled high depending on the crust you choose.
Place on center rack of oven for 8 to 10 minutes until cheese is melted and bacon is crispy.
Allow to cool slightly and using a pizza wheel cut into 8 slices.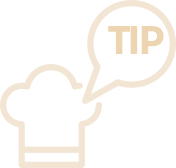 Try this versatile breakfast recipe using your favorite variety of toppings. Try using Maple Leaf Natural Diced Ham or Maple Leaf Lazy Maple Bacon for a touch of sweet to your savory!
Don't miss
Start a conversation with your family about climate change