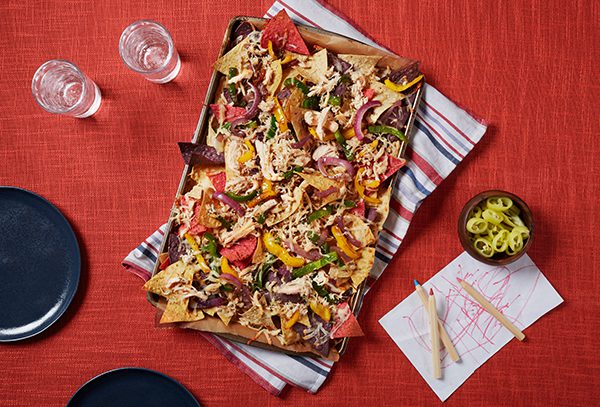 1250g pkg Maple Leaf® Natural Shredded Chicken
1250g bag of tortilla chips
2small bell peppers, seeded and sliced
½small red onion, sliced
1tbsp vegetable oil
½tbsp steak spice + extra for garnish
3 ½cups shredded Italian cheese blend, divided
Sliced pepperoncini or banana peppers, optional
Preheat oven to 450°F
Heat oil in a large skillet over high heat. Add peppers and onions, stir frequently while allowing peppers and onions to blister and brown about 2 to 3 minutes.
Reduce heat to medium high and add shredded chicken and steak spice. Cook for 1 to 2 minutes longer.
Line a baking sheet with parchment paper.
Arrange half the tortilla chips onto baking sheet.
Sprinkle with half the cheese and top with remaining tortilla chips.
Using tongs, arrange chicken and vegetable mixture over top and sprinkle over remaining cheese.
Bake on center rack of oven for 5 to 8 minutes or until cheese is melting and golden brown.
Garnish with pepperoncini if using and sprinkle with dried oregano and extra steak spice. Serve immediately.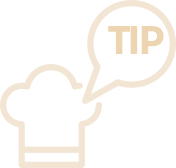 This recipe can be so versatile! Make this using Maple Leaf® Natural Sliced Chicken or Shredded Turkey!
Don't miss
Start a conversation with your family about climate change