1250g wheel double crème brie cheese or Camembert
2tbsp toasted walnuts or pralines, roughly chopped
1tbsp pomegranate seeds, fresh
Maple syrup, warmed
Heat oven to 425°F
Line a small cast iron skillet or casserole dish with parchment paper.
Place cheese in center of dish. Top with nuts and bacon.
Heat in oven for 8 to 10 minutes. Cheese should be soft and melty when sliced into.
Drizzle desired amount of warm maple syrup over top and garnish with pomegranate. Serve with toasted crostini.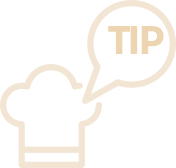 Making this for a crowd? Use an extra-large wheel of brie and place in a glass pie plate. 
Don't miss
Start a conversation with your family about climate change