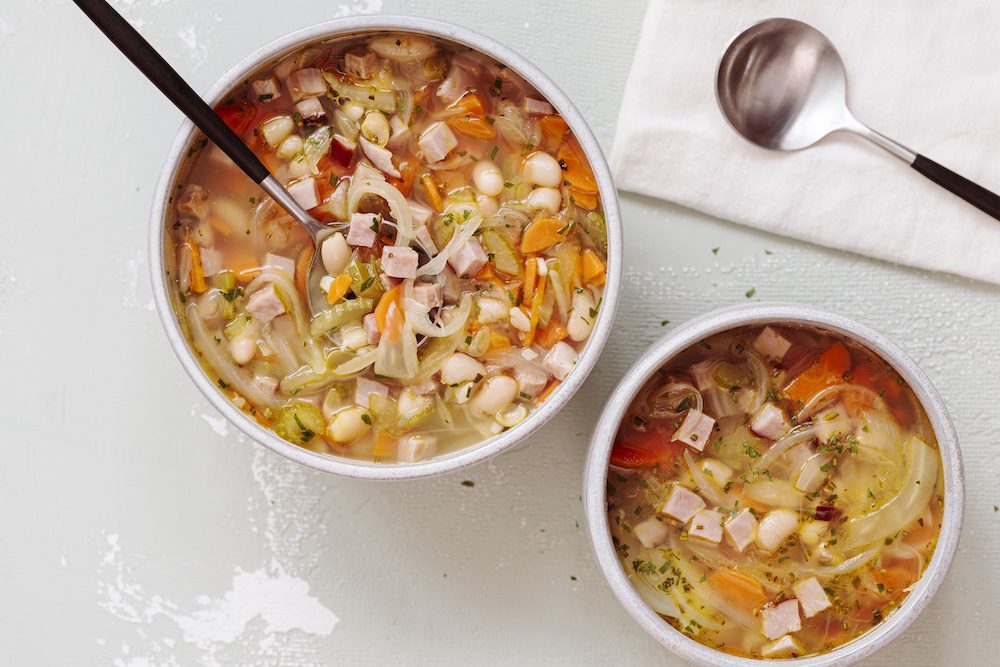 1 cup Maple Leaf® Natural Ham, diced
2carrots, peeled, halved lengthwise, thinly sliced
2celery ribs, halved lengthwise, thinly sliced
½head fennel, halved, thinly sliced
1lg onion, halved and thinly sliced
3cloves garlic, finely chopped
1tbsp rosemary, finely chopped
1.5litres low sodium chicken stock
2tbsp olive oil
2tbsp Italian parsley, finely chopped
119 oz can cannellini bean, drained and rinsed
Salt and pepper
Place a large pot on medium heat.
Add the oil, onion, carrots, fennel, garlic and celery. Cook, stirring frequently, for 5 minutes until the vegetables have softened.
Stir in the rosemary, beans, ham and stock.
Bring the soup to a boil and then to a simmer and cook for 20 to 25 minutes until flavours have blended.
Add the parsley and season with salt and pepper as desired.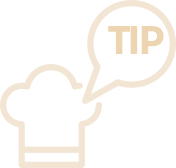 Serve with fresh baguette or your favourite crusty bread.
Don't miss
Start a conversation with your family about climate change