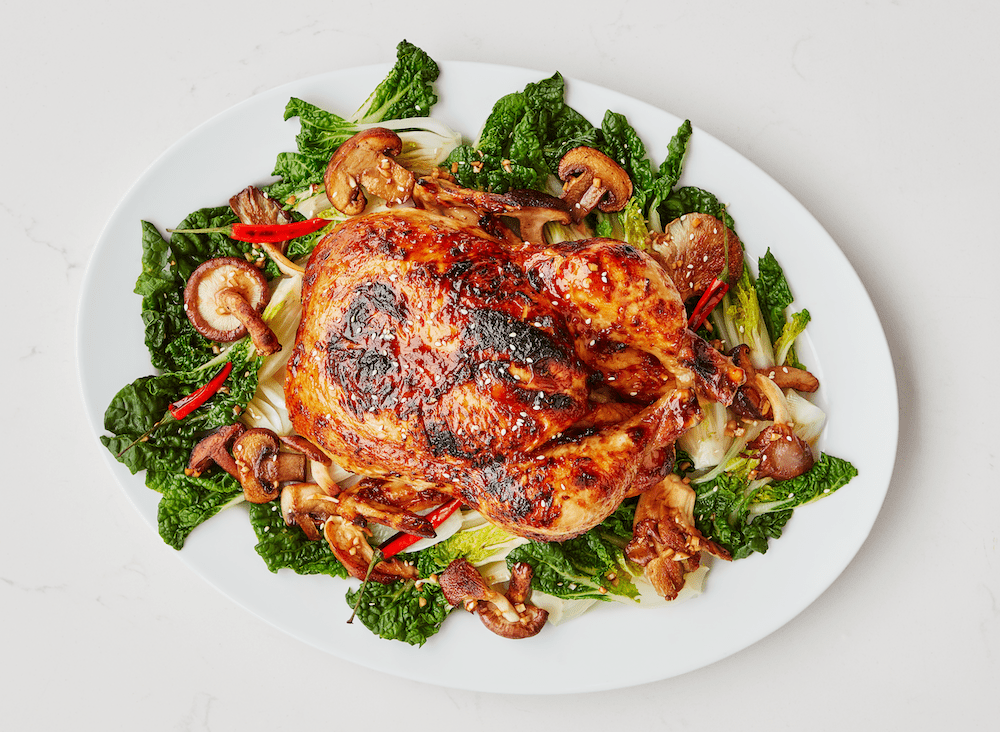 Glaze:
1tbsp unpasteurized pure liquid honey
2tbsp organic extra virgin olive oil
1tbsp chili paste, such as Sambal
1tbsp oyster sauce
1clove garlic, minced
½tbsp soya sauce
canola oil cooking spray
Bok Choy & Mushrooms:
1pkg baby bok choy, trimmed and blanched
1pkg mixed mushrooms, sliced
1tbsp churned butter
1 ½tsp sesame oil
1tbsp garlic, minced
½tbsp ginger, minced
3tbsp soya sauce
3 to 4red Thai chili peppers – optional
Toasted sesame seeds – garnish
Preheat oven to 425 degrees. Spray a roasting dish with cooking oil and set aside.
Whisk all the ingredients for the glaze in a small bowl until well combined. Brush chicken liberally with glaze reserving a little bit for basting midway through cooking. Place chicken into roasting dish and spray a little oil over top.
Roast chicken on center rack of oven for 20 minutes. Reduce heat to 400 degrees and cook for 40 to 45 minutes longer. Halfway through cooking baste chicken with remaining glaze. If the chicken is browning to quickly cover loosely with tin foil and remove for last 10 to 15 minutes of cooking. Chicken should be a deep golden brown and cooked to an internal temperature of 165 degrees. Allow to rest a few minutes before carving.
Baby Bok Choy and Mushroom:

Heat butter and sesame oil in a skillet over medium high heat.
Add mushrooms, do not stir. Allow mushrooms to brown and caramelize for about 2 to 3 minutes. Stir and continue to brown for another 2 to 3 minutes.
Add garlic, ginger and peppers(if using ) stirring frequently for another minutes.
Add Bok choy and soya sauce and gently toss to coat.
Reduce heat to low and warm through.
Sprinkle with toasted sesame seeds..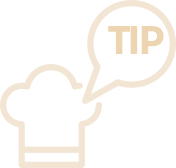 Round out your meal and serve Jasmine rice tossed with green onion. Left over chicken is great chopped up and served cold in a salad for lunch!
Don't miss
Start a conversation with your family about climate change