1 375g Maple Leaf Original Bacon, chopped into ¾ inch pieces
1200g broccoli florets, blanched and cooled
1pint blueberries
⅓cup feta, crumbled
2tbsp slivered almonds, toasted
Dressing:
¼cup extra virgin olive oil
2tbsp honey
3tbsp apple cider vinegar
½tbsp bacon render
Salt
Pepper
Heat skillet over medium high heat. Cook bacon stirring frequently until just crisp, about 4 to 6 minutes. Remove onto paper towel lined platter. Reserve ½ tbsp of bacon grease.
In a large bowl combine all the ingredients for the dressing and whisk well.
Add broccoli, blueberries, feta and half the bacon to a large bowl and drizzle dressing over top. Toss well to coat.
Garnish with remaining bacon, almonds and extra feta if desired.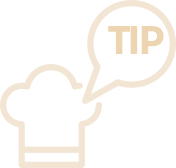 Make ahead alert! Double the recipe for the dressing and keep in an airtight container for up to a week.
Don't miss
Start a conversation with your family about climate change