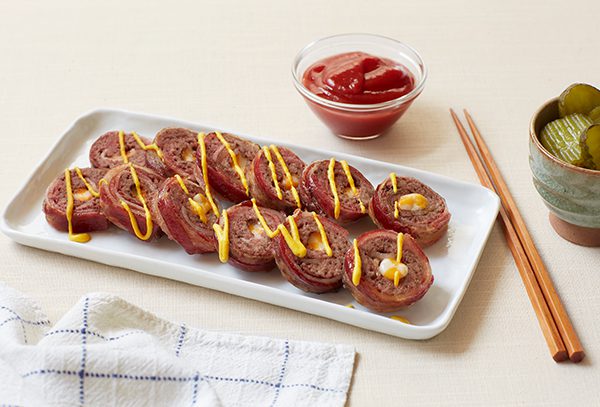 Preheat oven to 425˚F.
Line a baking sheet with parchment paper.
Place two long sheets of cling wrap lengthwise on a clean surface allowing the sheets to overlap about an inch.
Lay bacon flat horizontally slightly overlapping each other side-by-side. Place ground beef in the center of the bacon slices and using your hands gently spread beef out in a thin layer leaving about an inch border all the way around the bacon.
Place 4 string cheese sticks side-by-side lengthwise at the base on the bacon and meat and the last two string cheese sticks placed on top of the two that are side-by-side. Tuck the sides of the bacon on both the left and right onto the ground beef like a burrito.
Using the base of the clingwrap lift and fold and start to tightly roll into a long log being careful to continuously lift the cling wrap as you roll. Shape with your hands to firm the log as you go. Place onto prepared baking sheet seam side down.
Bake on center rack of oven for 30 to 35 minutes. Bacon should be golden brown and an internal temperature of 165°F is reached.
Blot onto a paper towel to remove residual render and allow to cool slightly before slicing.
Slice into "sushi" slices and serve with sliced pickles, ketchup and mustard.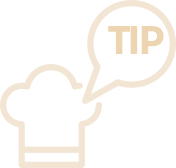 If any cheese has melted out of the center simply dice extra string cheese and insert into the center of the roll once sliced for big visual appeal!
Don't miss
Start a conversation with your family about climate change