1375g package of Maple Leaf Original Bacon, ¾ inch diced
1.5 lbs small Yukon Gold potatoes sliced in half and boiled until soft
½red pepper, diced
½green pepper, diced
½red onion, diced
2tbsp butter
1cup cheddar cheese, shredded
Salt
Pepper
Green onion or chives, optional
Heat a large skillet over medium high heat. Cook bacon until just crisp, about 5 to 6 minutes.
Remove bacon onto a paper towel lined platter, reserving 1 tbsp of bacon render.
Heat skillet to high and add butter. Once butter has melted, add potatoes and do not toss. Allow them to brown for about 2 to 3 minutes and then flip the potatoes.
Add pepper and onion and cook for an additional 3 to 5 minutes, flipping frequently until vegetables are tender crisp. Add half the bacon, season with salt and pepper, and toss to coat.
Sprinkle cheese and remaining bacon over top and allow cheese to melt.
Garnish with green onion or chive, if using.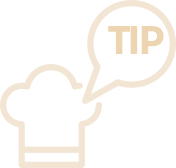 Dual duty potato dish! If making for breakfast try topping with salsa – if making for dinner try topping with a dollop of sour cream!
Don't miss
Start a conversation with your family about climate change