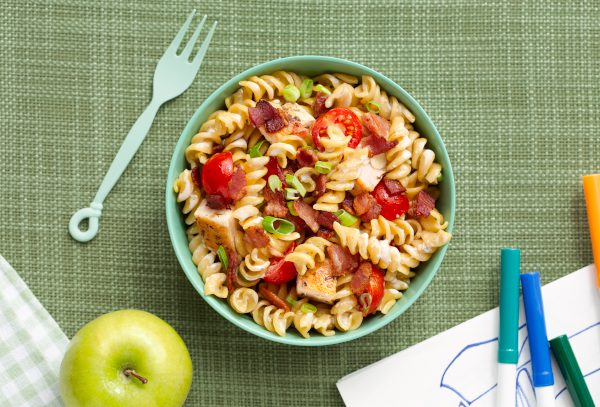 1package, Maple Leaf® Natural Bacon, diced
2tbsp Italian seasoning
2tbsp Old Bay Seasoning + extra if desired
500gRotini, cooked, drained and cooled
1pint cherry tomatoes, halved
½green onion sliced
1cup ranch dressing, prepared
1cup mayonaise
1tbsp lemon juice
¾cup mayonnaise
1clove garlic. minced
¾cup shredded cheddar cheese – optional
In a large bowl toss chicken with 1 tbsp oil and seasoning to coat well.
Heat remaining oil in a large skillet over medium high heat.
Cook chicken turning frequently until golden brown about 8 to 10 minutes or until and internal temperature of 165 degrees is reached. Remove and allow to cool completely.
Chop chicken into bite sized chunks. In the same skillet add bacon and cook until crisp. Remove onto a paper towel lined plate. Set aside.
In a large bowl combine pasta, chicken, half the bacon, tomatoes, green onions, dressing, mayonnaise, lemon juice and cheese if using. Stir well to coat.
Add more mayonnaise if you like a creamier salad. Season with salt and pepper and garnish with remaining bacon.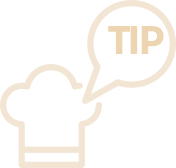 This is a great make-ahead recipe. Keep in an airtight container for 3 to 4 days. Portion it out for easy lunches!
Don't miss
Start a conversation with your family about climate change