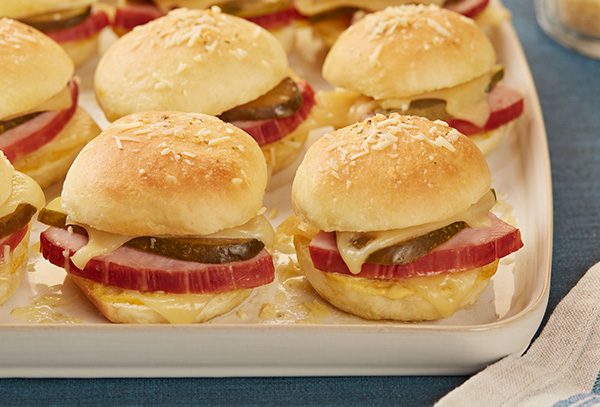 Preheat oven to 350°F.
Line a baking sheet with parchment paper.
Place base of slider buns tightly together side by side in rows on baking sheet.
Spread base with a scant amount of mustard followed by 1 slice of cheese, ham, pickle and remaining cheese and top of bun.
Spoon melted garlic butter evenly over top of sliders. There should be a small pool of butter around sandwiches. Sprinkle parmesan cheese over top if using.
Bake in center rack of oven to about 10 to 12 minutes. Top of buns should be golden brown and cheese melted through. Serve immediately.
Don't miss
Start a conversation with your family about climate change