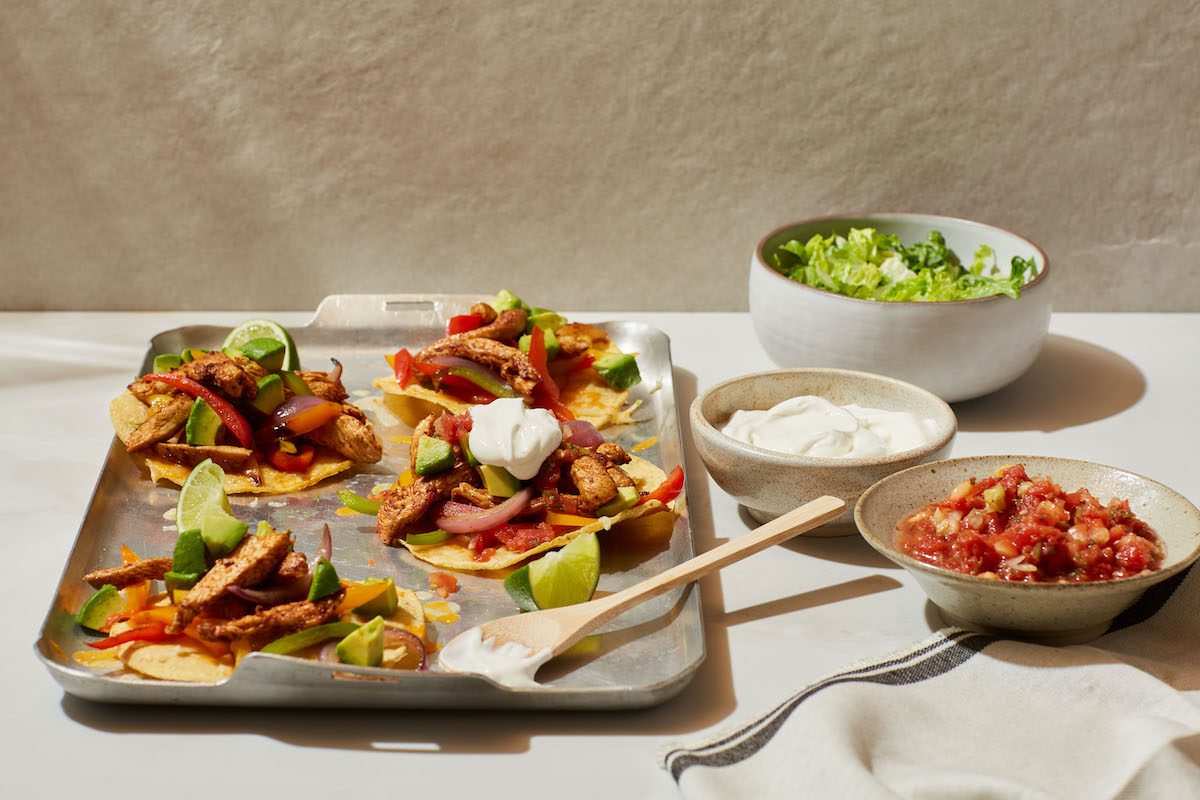 2Maple Leaf Prime RWA Boneless Skinless chicken breast, thinly sliced
1heaping cup multicolored peppers, thinly sliced
½cup red onion thinly sliced
2tbsp vegetable oil, divided
1tbsp chili powder
2cups tex mex cheese, shredded
8corn tostada, prepared
Juice ½ lime
Salt
Pepper
1large avocado, diced
Sour cream optional
Salsa optional
Preheat oven to 325 degrees. Line a large baking sheet with parchment paper and set aside.
Place chicken in a large bowl and add half the vegetable oil, chili powder and lime juice. Toss well to coat.
Heat remaining oil in a large nonstick skillet over high heat. Add chicken and cook for 2 minutes turning frequently until starting to brown.
Add onions and peppers and cook for 3 to 4 minutes more until vegetables have started to soften and caramelize and chicken is cooked through. Remove from heat and keep warm.
Arrange tostadas side by side onto prepared baking sheet and divide and sprinkle cheese evenly over top. Place onto center rack of oven for about 2 minutes until cheese has just melted and remove from oven.
Assemble tostada by dividing warm fajita mix onto each tostada followed by diced avocado and top with salsa and sour cream if using. Serve immediately.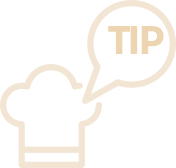 Round out your meal and serve with
Mexican style rice. Need some inspiration? Try a caprese style
tostada by using Maple Leaf chicken
and in place of veggies use shredded
lettuce, fresh Pico De Gallo and
pearl bocconcini cheese!
Don't miss
Start a conversation with your family about climate change