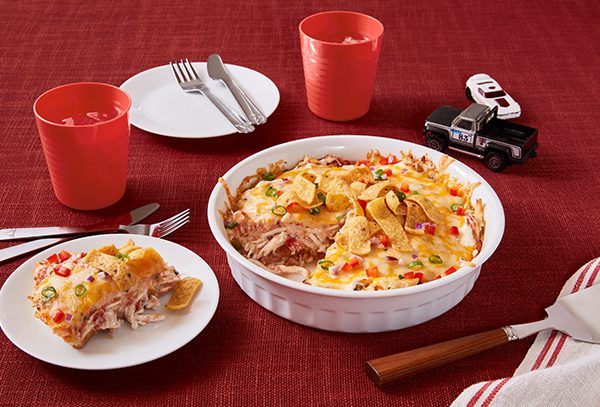 1250g pkg Maple Leaf® Natural Shredded Chicken
48" flour tortillas
1 ½cup salsa, prepared
½cup sour cream
1/3cup refried beans, prepared
3cups shredded Tex Mex blend cheese
½cup corn chips
Preheat oven to 425°F
Lightly spray an 8" pie plate with cooking oil.
Place two tortillas into base of the pie plate.
Spread refried beans onto tortilla followed by ½ cup cheese. Firmly place another tortilla over top.
Spoon half the chicken mixture over top followed by a few dollops of salsa and sour cream. Spread with back of a spoon to marble the mixture. Sprinkle with ½ cup cheese.
Place another tortilla firmly over top and repeat.
Dollop remaining salsa and sour cream over top layer and spread once again to marble the mixture.
Sprinkle all remaining cheese over top.
Bake on center rack of oven for 20 minutes. Cheese should be golden and bubbling.
Allow to cool slightly before slicing.
Top with corn chips. Garnish with diced red pepper, red onion and green onion or even olives.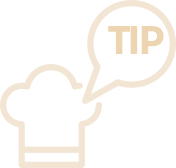 Try using Maple Leaf® Natural Shredded Turkey or Ground Beef in place of Shredded Chicken!
Don't miss
Start a conversation with your family about climate change