2Maple Leaf Prime® RWA Boneless skinless chicken breasts, diced into ½ inch cubes
4cups, jasmine rice. prepared
1cup fresh squeezed orange juice
1tsp fresh orange rind, grated
200ggreen beans
⅓cup sugar
½green onion sliced
2tbsp rice wine vinegar
1tbsp garlic, minced
2tbsp soya sauce
1clove garlic. minced
1tbsp ginger, minced
1tbsp corn starch
2tbsp water
Chili flakes – optional
Sesame seeds – optional
In a small pot combine orange juice, sugar, vinegar and soya sauce. Gently bring to a simmer stirring frequently to dissolve sugar.
In a small bowl whisk cornstarch and water together. Pour mixture into pot and stir.
Allow sauce to simmer for about 5 minutes to allow the sauce to thicken.
Stir in orange rind and remove from heat.
Heat oil in a large skillet over medium high heat.
Cook chicken until starting to turn golden brown, about 5 minutes.
Add onion and green beans. Cook for about 5 minutes more.
Add garlic and ginger. Cook for 1 to 2 minutes stirring frequently.
Pour orange sauce into skillet and toss well to coat. Allow sauce to simmer for about 3 to 5 minutes as sauce will reduce slightly.
Serve over rice and garnish with chopped green onion and sesame seeds and chili flakes if using.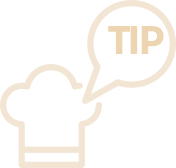 Make this easy better than take out recipe extra special by serving with chop sticks and fortune cookies.
Don't miss
Start a conversation with your family about climate change