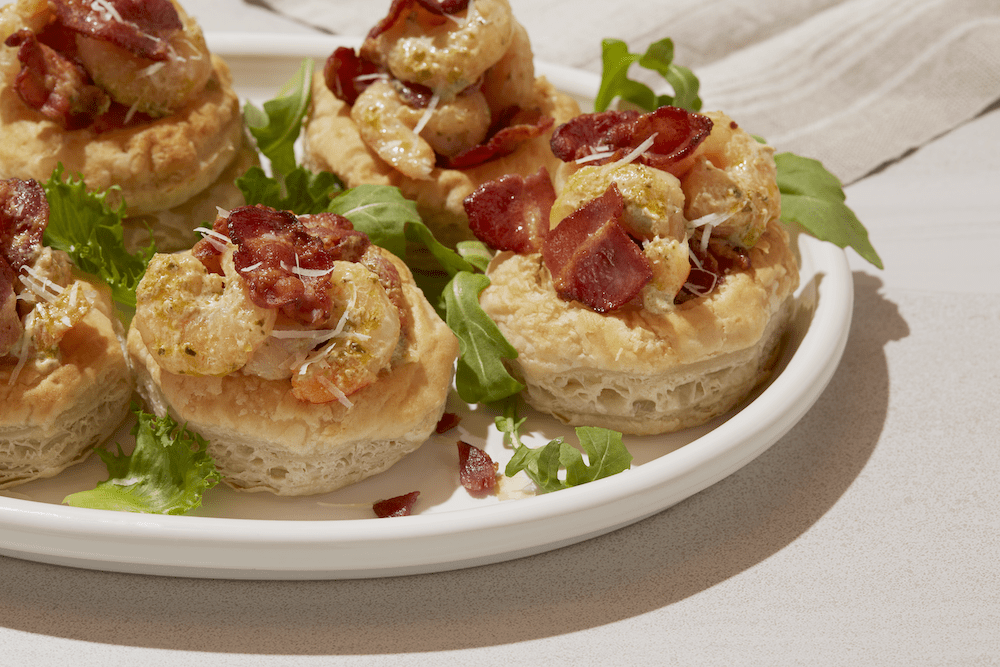 1375gr pkg Maple Leaf Natural Bacon,1 inch dice
1454gr bag shrimp 26-30 count shrimp, thawed and drained
1300gr pkg puff pastry shells, baked per package directions and kept warm
1tbsp pesto, prepared
1tsp garlic
1cup cream
½cup parmesan cheese, finely grated + extra for garnish
2cups baby greens
1tbsp vinaigrette, prepared
Cook bacon in a nonstick skillet over medium high heat until just crisp, about 4 to 5 minutes. Remove onto a paper towel lined plate. Remove all but 1 tbsp of rendered bacon.
Add shrimp to skillet and cooked for 3 to 4 minutes. Add garlic and cook 1 minute more stirring frequently. Add ¾ of the bacon back into the skillet.
Add pesto and cream, allow to simmer for about a minute. Sprinkle in cheese and stir constantly until cheese has melted into sauce. Simmer for another 2 to 3 minutes until sauce has thickened.
Hollow out prepared puff pastry shells. Divide and spoon bacon and shrimp into shells. Top with remaining bacon and extra parmesan cheese.
In a small bowl toss greens with vinaigrette. Place each puff pastry onto plate along side dressed greens. Serve immediately.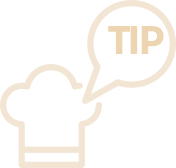 Try using sundried tomato pesto for a festive look and taste!
Don't miss
Start a conversation with your family about climate change