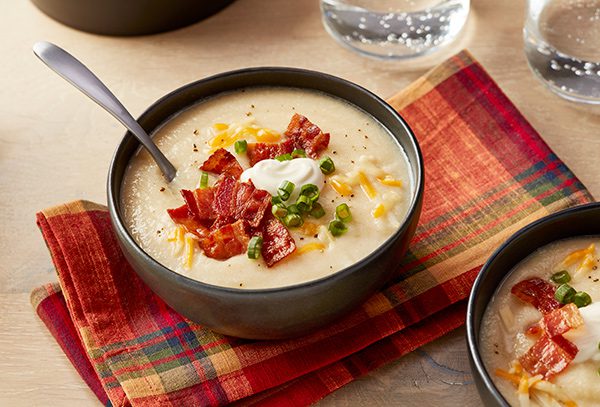 2pkgs Maple Leaf® Ready Crisp® Fully Cooked Natural Bacon, large dice
2cups cooked white potato
4cups roasted cauliflower
1tbsp butter
1large onion, sliced
1tbsp garlic, minced
1 ½cup cream
2 ½cups (625 mL) chicken broth
1cup sour cream
Salt
Pepper
Marble cheese, shredded
Green onion, sliced
Additional sour cream
In a large skillet melt butter over medium high heat.
Cook onion until soft and golden for about 5 minutes, add garlic and cook an additional minute, stirring often. Set aside.
Using a blender and working in batches, blend half the cauliflower, potato and onion mixture with broth, cream and sour cream on high until smooth. Pour into a large pot. Continue with remaining ingredients.
Bring soup to a simmer.
Add bacon and season with salt and pepper. If soup is too thick add additional broth to thin it out.
Ladle soup into bowls and garnish with cheese, onion and a dollop of sour cream.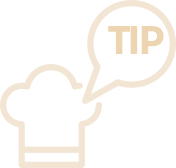 Great to make in big batches. Freezes well.
Don't miss
Start a conversation with your family about climate change