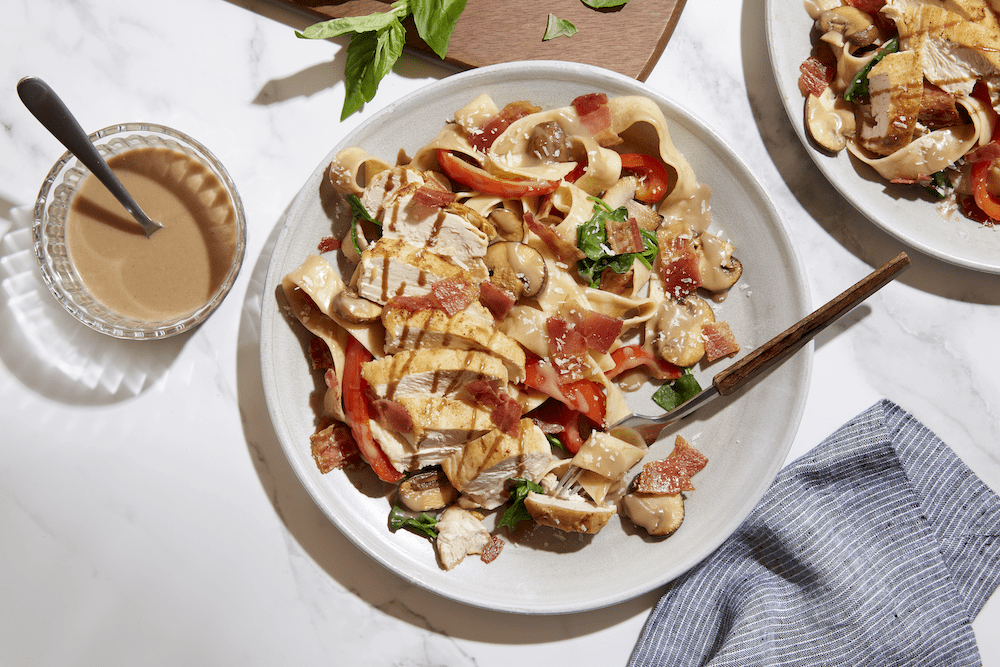 1(65 g) pkg Maple Leaf Ready Crisp, cooked per package direction and chopped into ½ inch pieces
1tbsp olive oil
¼cup balsamic vinegar
⅓cup cream
1 ⅓cup chicken broth
1(227 g) pkg cremini mushrooms, sliced
1small red pepper, sliced
2cups baby spinach
½cup flour
½tbsp garlic salt
1tsp pepper
250 gfettuccini or pappardelle noodle, cooked, drained and kept warm
Basil – optional
Parmesan – garnish
Mix flour, garlic salt and pepper in a large bowl. Dredge chicken in flour mixture and shake excess loose. Discard remaining flour.
Heat oil in a large skillet over medium high heat. Brown chicken 3 to 4 minutes per side and remove onto a platter, keep warm.
Add mushrooms and peppers to skillet and cook 3 to 4 minutes stirring frequently until browned and starting to soften.
Pour chicken broth and balsamic into skillet and stir well to combine. Return chicken to skillet and reduce heat to slow simmer, cover and cook for about 8 to 10 minutes or until internal temperature of 165 degrees.
Add cream and spinach. Stir well and allow spinach to wilt and cream to warm through, about 3 to 4 minutes.
Place chicken onto plates. Add cooked noodles to sauce in skillet and toss well to coat. Divide bacon and top pasta with bacon. Serve with chicken and garnish with basil and parmesan cheese. Drizzle extra balsamic vinegar over top if desired.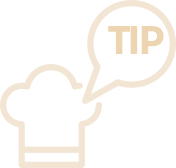 Serve with warm sour dough bread and a side salad.
Don't miss
Start a conversation with your family about climate change