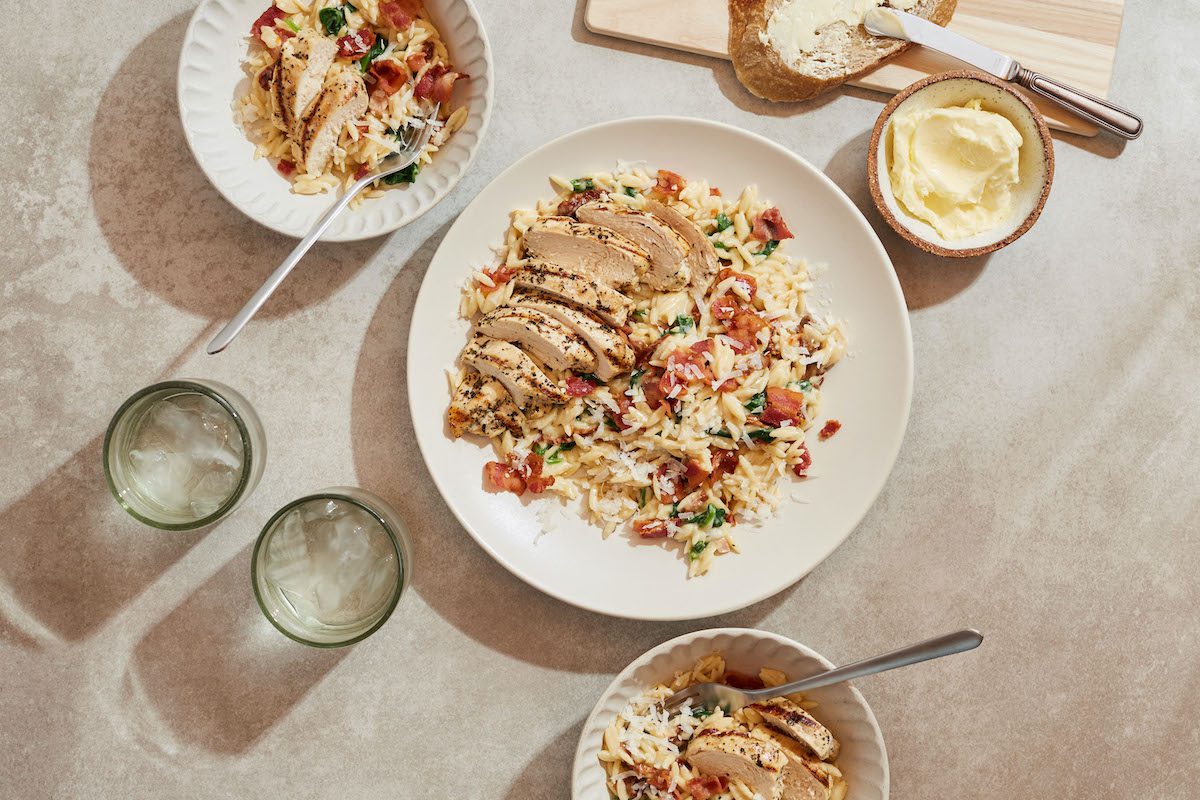 1375 g Package Maple Leaf Bacon, 1 inch dice
1tbsp vegetable oil
2tbsp Italian Seasoning
1large clove garlic, minced
1284 ml can cream of chicken soup
¼cup sundried tomatoes, sliced
4cups low sodium chicken broth
1cup orzo
2cups baby spinach, packed
¼cup parmesan cheese, grated
1sprig rosemary, optional
Salt
Pepper
Preheat grill to medium high heat. Place chicken in a large bowl. Add vegetable oil and seasoning. Toss to coat well and set aside.
Heat a nonstick skillet over medium high heat. Cook bacon for 4 to 5 minutes until just starting to crisp. Using a slotted spoon remove bacon onto a paper towel lined plate.
Remove all but 2 tbsp of bacon render from skillet.
Add garlic and sundried tomatoes and stir frequently for about 1 minute until fragrant.
Add orzo and chicken broth and rosemary if using. Stir well to combine. Allow to simmer for about 15 minutes stirring occasionally.
Meanwhile grill chicken about 6 to 7 minutes per side or until an internal temperature of 165 degrees is reached. Remove from grill and keep warm.
Add soup mix to skillet and stir well to combine. Simmer an additional 2 to 3 minutes. Add parmesan cheese and stir constantly until cheese has blended into sauce.
Add spinach and half the bacon. Cook for about 2 to 3 minutes until spinach has wilted. Season with salt and pepper. Orzo should be al dente or just cooked through. Remove and allow to sit for about 5 minutes to thicken.
Divide onto plates and serve with chicken. Garnish with remaining bacon.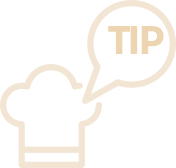 Serve with thick wedges of sour dough bread and soft butter.
Don't miss
Start a conversation with your family about climate change