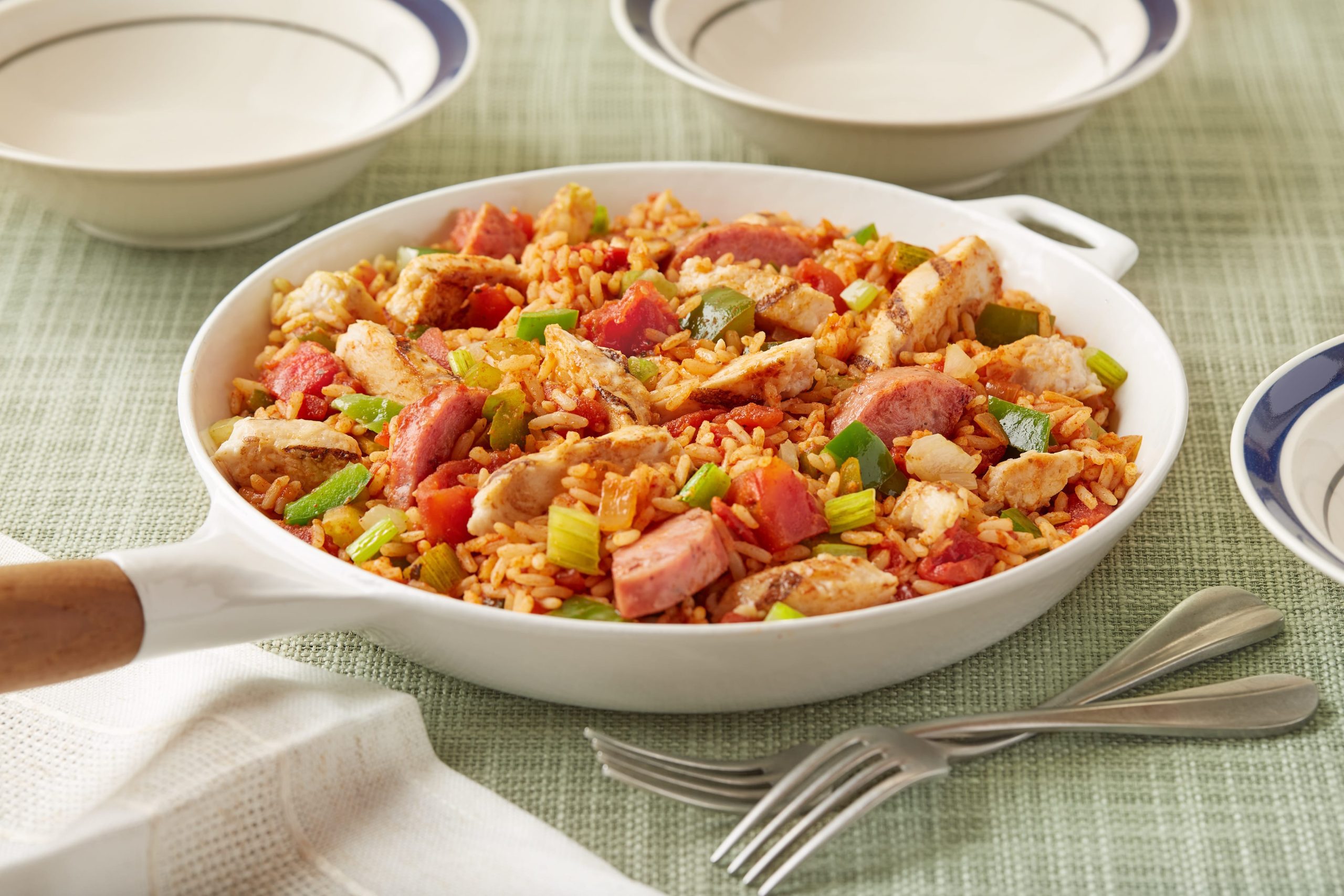 2pkg Maple Leaf® Natural Sliced Chicken Breast (250g)
1kielbasa, sliced into half moons (150g)
2pkg prepared ready to eat long grain rice, prepared per pkg directions (250g)
1small onion, diced
1 small green pepper, diced
2stalks celery, diced
2cloves garlic, minced
1bay leaf
1can diced tomatoes including juices (398ml)
1tbsp vegetable oil
1tsp smoked paprika
½cup chicken broth + extra
dash hot sauce
salt
pepper
Heat oil in a large nonstick skillet over medium-high heat.
Add onion, peppers and celery. Brown vegetable stirring frequently for about 2 to 3 minutes. Add garlic and smoked paprika and stir 1 minute longer.
Add chicken and kielbasa and cook for 2 to 3 minutes longer or until starting to brown.
Add rice and toss to coat. Pour in tomatoes with juices and chicken broth. Stir to combine well and allow to simmer for about 5 minutes. Liquid should be almost evaporated. If you enjoy a saucier Jambalaya add a little extra chicken broth.
Season with salt and pepper and hot sauce. Adjust to taste.
Don't miss
Start a conversation with your family about climate change