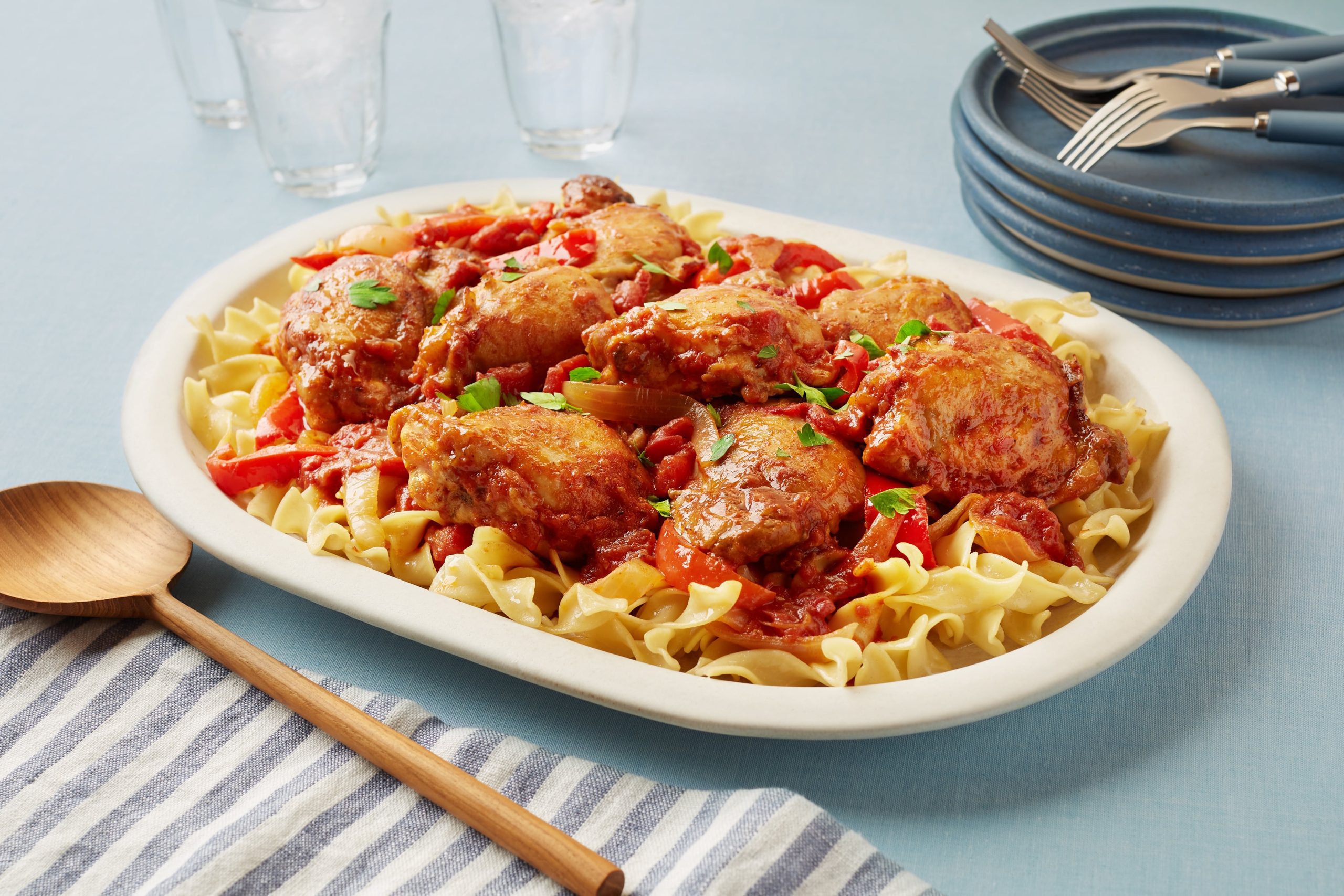 1can diced tomatoes with their juices (798ml)
1large onion, sliced
2medium red peppers, sliced
1 tbsp garlic, minced
1tbsp paprika
2small dry bay leaves
1tbsp vegetable oil
salt
pepper
Heat vegetable oil in a nonstick skillet over medium-high heat. Brown chicken thighs for about 2 to 3 minutes per side until golden brown. Remove onto a plate and keep warm.
Add peppers and onions to skillet. Brown vegetable until they start to caramelize and soften, about 3 to 4 minutes. Add paprika, garlic and bay leaves and cook for about 1 to 2 minutes longer stirring frequently.
Pour tomatoes and their juice into the pan to deglaze and stir to release any golden-brown bits from the skillet.
Set your slow cooker to low or to 325°F and place chicken in to base of crock pot. Spoon the vegetable mixture over top of chicken and place lid over top. Set timer for 3.5 hours. Serve immediately.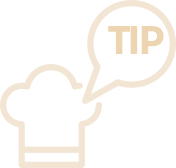 Serve with buttered egg noodles. For a creamy paprikash: Place the noodles and chicken paprikash in a large bowl. Stir in 1 cup full fat sour cream and combine well.
Don't miss
Start a conversation with your family about climate change