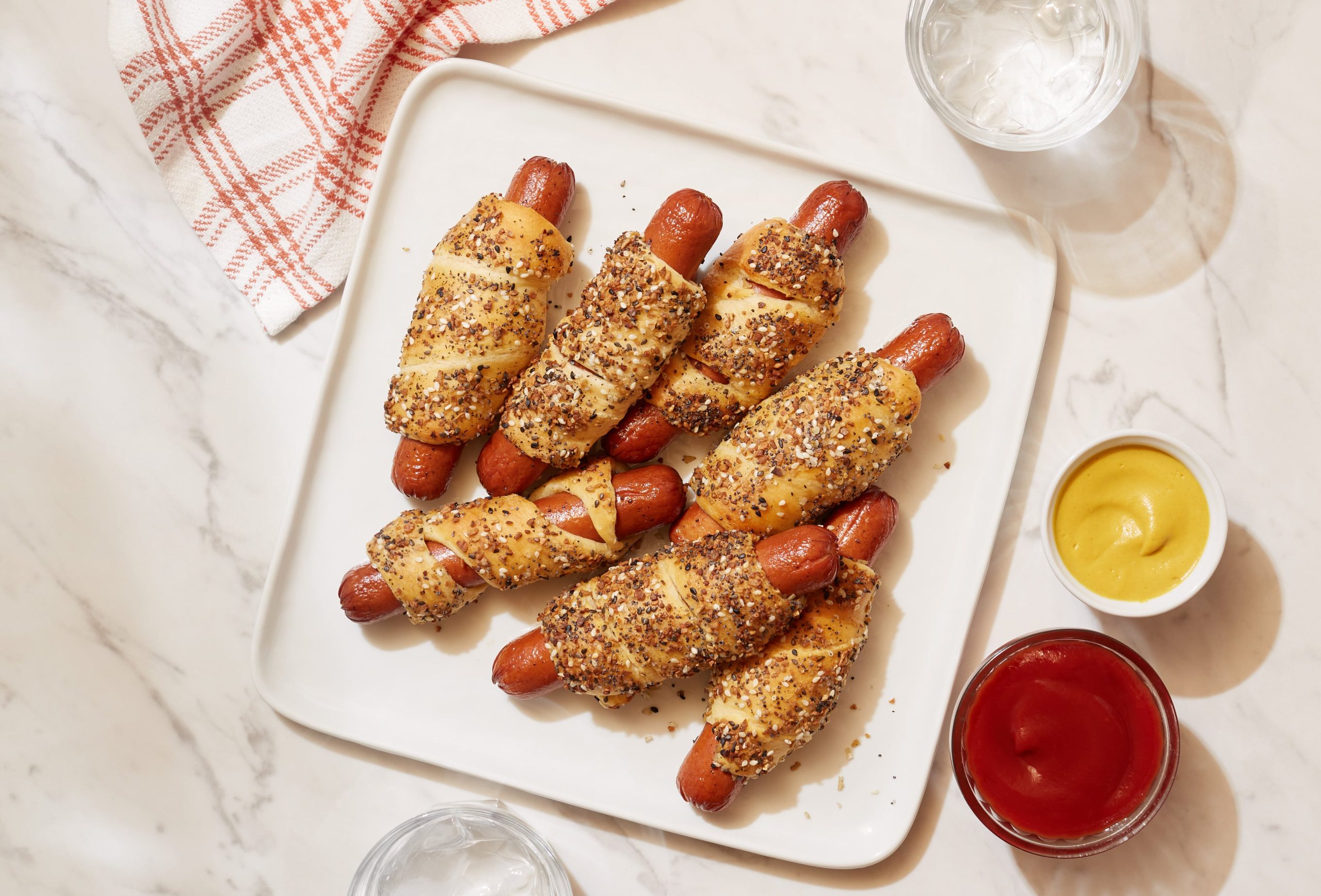 1235gr package crescent dough, prepared
¼cup everything bagel seasoning, prepared
Mustard
Ketchup
Preheat oven to 375 degrees. Line a baking sheet with parchment paper and set aside.
Unroll crescent dough onto a cutting board. Carefully tear at perforated cut into 4 large squares of dough. Using your fingers cinch the perforation cutting diagonal with each square of dough. Cut each square lengthwise. You should have 8 strips of seamless dough.
Twist each piece of dough around each hot dog.
Place seasoning on to a large plate. Roll each hot dog into the seasoning pressing down gently so it adheres to the dough. Place each coated hot dog onto prepared baking sheet.
Bake in oven for 12 to 14 minutes or until golden brown and hot dog cooked through to an internal temperature of 165 degrees.
Serve immediately with a side of mustard or ketchup to dip.
Don't miss
Start a conversation with your family about climate change