15250-gram package Maple Leaf Prepped and Ready BBQ Shredded Chicken
10cups Romaine lettuce, chopped
⅓cup Caesar salad dressing, prepared
8cherry tomatoes, halved
2 tbsp parmesan cheese, grated
½ tbsp dry BBQ seasoning
½cup crunch tortilla strips, prepared
Lemon – garnish
Place lettuce in a large bowl and and toss with dressing, tomatoes, and parmesan.
Arrange salad onto a large serving platter and top with shredded chicken.
Toss tortilla strips with BBQ seasoning and sprinkle over top. Serve with wedges of lemon if desired.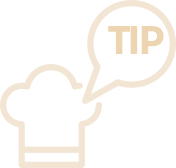 There is nothing better than a delicious
Caesar salad why not kick it up with a
sprinkle of our favorite ingredient –
BACON. Add Maple Leaf Ready Crisp bacon.
Don't miss
Start a conversation with your family about climate change