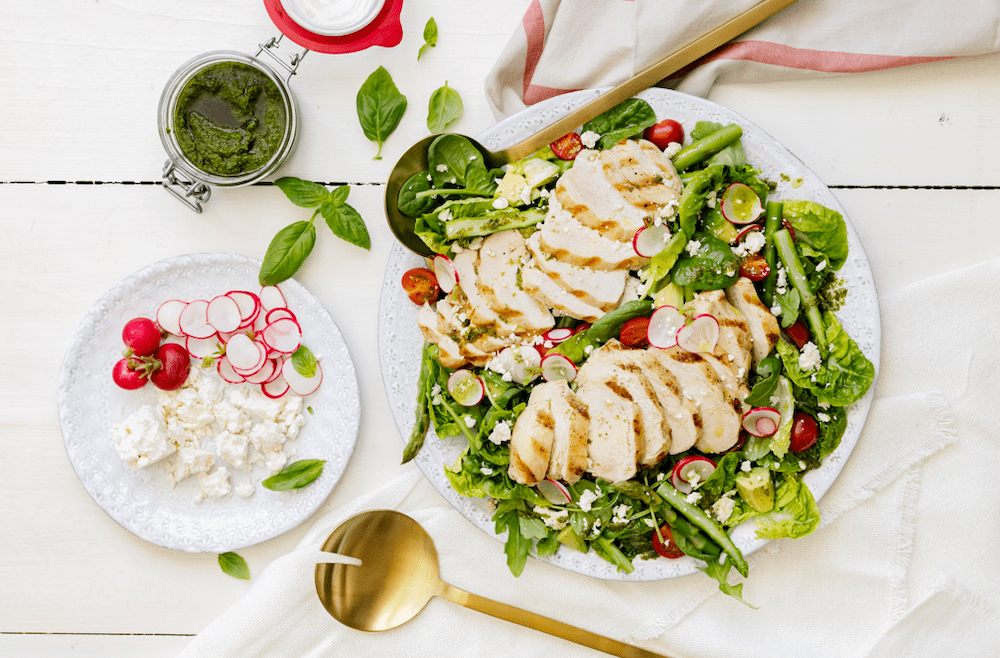 2Maple Leaf Prime® Raised Without Antibiotics chicken breasts
4cups gem lettuce, torn into pieces
1cup arugula or baby spinach
1avocado, diced
10cherry tomatoes, halved
4radishes, thinly sliced
6asparagus spears, trimmed, blanched, cut into 2" pieces, halved lengthwise
¼cup feta cheese, crumbled
6tbsp olive oil
2tbsp red wine vinegar
1.5tbsp basil pesto
Kosher salt 
Pepper
Preheat BBQ to 400 F.
Season chicken with salt and pepper and brush with vegetable oil.
Grill chicken for approx. 5 to 7 minutes each side until internal temperature reads 165 F on a meat thermometer. Let cool. Once cool, cut into 1" pieces.
Whisk the olive oil, vinegar, and pesto in a small bowl until combined. Season with salt and pepper. Set aside.
On a large platter, scatter the gem lettuce and arugula followed by the avocado, cherry tomatoes, and asparagus.
Top the salad with chicken, radishes, and feta cheese.
Finish the salad with pesto vinaigrette.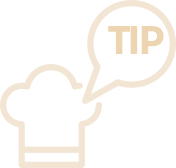 This salad is very versatile and works with all kinds of vegetable combinations. Try using sweet peas, snap peas, or white asparagus when in season. This salad also works well with goat cheese or buffalo mozzarella.
Don't miss
Start a conversation with your family about climate change