½Jalapeno, deseeded and minced
½lime, juiced
½cup guacamole, prepared
¾cup Cotija or queso fresca, crumbled
1cup Longo's bruschetta
1cup ice berg lettuce, shredded
1 ½tbsp chili powder
1tbsp (15 mL) vegetable oil
6soft tortillas, 6 inch
Cilantro
Preheat grill to medium high heat.
In a bowl toss chicken with oil, lime juice and chili powder.
Grill chicken 3 to 4 minutes per side turning frequently until an internal temperature of 165 degrees is reached.
Roughly chop cooked chicken into chunks and set aside.
To assemble tacos divide guacamole and spread onto each tortilla. Arrange chicken over top followed by lettuce, cheese and bruschetta mixture.
Sprinkle jalapeno onto tacos and garnish with fresh cilantro.
Squeeze additional lime juice over top if desired.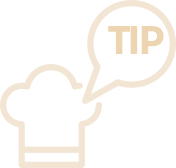 Lightly grill your tortillas before assembling, about 20 seconds per side! Serve with Spanish rice.
Don't miss
Start a conversation with your family about climate change