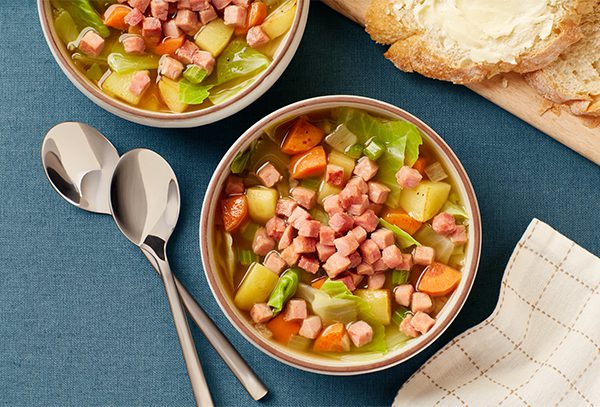 1250g pkg Maple Leaf® Natural Diced Ham
1tbsp vegetable oil
1medium carrot, chopped
2celery stalks, chopped
2small to medium Yukon gold potato, small dice
1small onion, chopped
3cups cabbage, diced
1900ml carton chicken broth
1tsp dried thyme
1bay leaf
Salt
Pepper
Heat oil in a large pot over medium high heat.
Add carrot, celery, potato and onion. Brown vegetables for about 3 to 4 minutes stirring occasionally. Add ham, garlic, thyme and bay leaf and cook for 1 minute longer.
Pour in chicken broth and stir to combine well. Allow to simmer for about 15 minutes. Add cabbage and simmer for 15 minutes longer or until vegetables are tender crisp and potatoes are soft. Season with salt and pepper.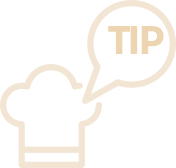 Want more of this ultimate fall/winter comfort soup? Double the ingredients to batch it up! Freeze in sealable containers for up to 1 to 2 months. 
Don't miss
Start a conversation with your family about climate change