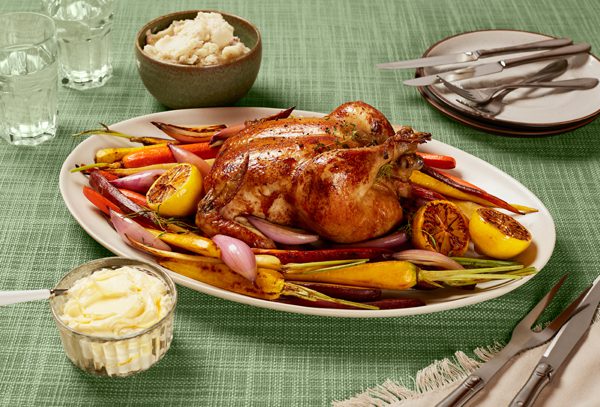 1stick salted churned butter sticks, softened
2tbsp Sicilian extra virgin olive oil
4tbsp pure liquid honey
1.5lbs organic rainbow carrots, peeled and cut in half lengthwise
4Shallots, peeled and halved
1lemon, quartered
4sprigs rosemary, fresh
4-6clusters of thyme
Salt
Pepper
Preheat oven to 375 degrees.
Using a hand mixer or food processor, beat butter, honey and olive oil until blended and fluffy. Set aside.
Stuff the cavity of the chicken with 3 quarters of the lemon and half the herbs. Spread 3/4 of the honey butter onto the chicken including carefully adding some under the skin on the breast.
Place chicken into a large roasting pan. Place vegetable around the chicken with remaining herbs. Squeeze the remaining wedge of lemon over the vegetables. Spoon remaining butter over vegetables and season everything generously with salt and pepper. Loosely tent only the chicken with tin foil. Roast for 45 minutes.
Remove foil and cook for 5-10 minutes longer basting as you go or until chicken is golden brown and an internal temperature of 165 degrees is reached.
Allow chicken to rest for about 5 to 10 minutes once removed from oven. Remove lemon and herbs from cavity and discard. Slice and serve immediately with vegetables.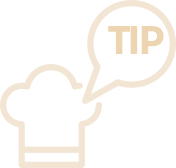 Serve with red skin mashed potatoes from the kitchen at Longo's.
Don't miss
Start a conversation with your family about climate change