4corn cobbs, grilled and buttered
½cup + 4 tbsp Jerk Chicken BBQ sauce, prepared
Rice:
½tbsp olive oil
1cup long grain rice, rinsed
1cup black beans, rinsed
1clove garlic, minced
1⅓cup chicken stock
1cup coconut milk
Salt
Pepper
Green onions, sliced
Salad:
6cups head lettuce, chopped
8cherry tomatoes, halved
3tbsp olive oil
1½tbsp honey
1½tbsp honey
Juice of half a lime
Salt
Pepper
4rings pineapple grilled – optional
Heat grill to medium high heat.
Place chicken in a large bowl and toss with BBQ sauce.
Grill chicken for 6 to 8 minutes per side or until an internal temperature of 165 degrees is reached. Set aside and keep warm.
Heat oil in a large skillet over medium high heat. Add garlic and cook for about 1 minute.
Add rice and cook for 1 minute longer. Pour in chicken stock, coconut milk and beans. Stir well and close skillet with a tight fitting lid. Cook for about 20 to 25 minutes until rice is cooked through.
Season with salt and pepper and garnish with onions.
Place lettuce and tomato in a large bowl.
Mix olive oil, honey and lime juice in small bowl. Season with salt and pepper. Pour dressing over salad and toss well to coat.
Serve chicken with rice, salad and pineapple if using.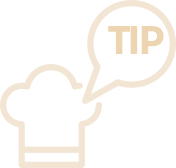 Try using any variety of Maple Leaf Prime RWA Chicken such as legs or thighs.
Don't miss
Start a conversation with your family about climate change