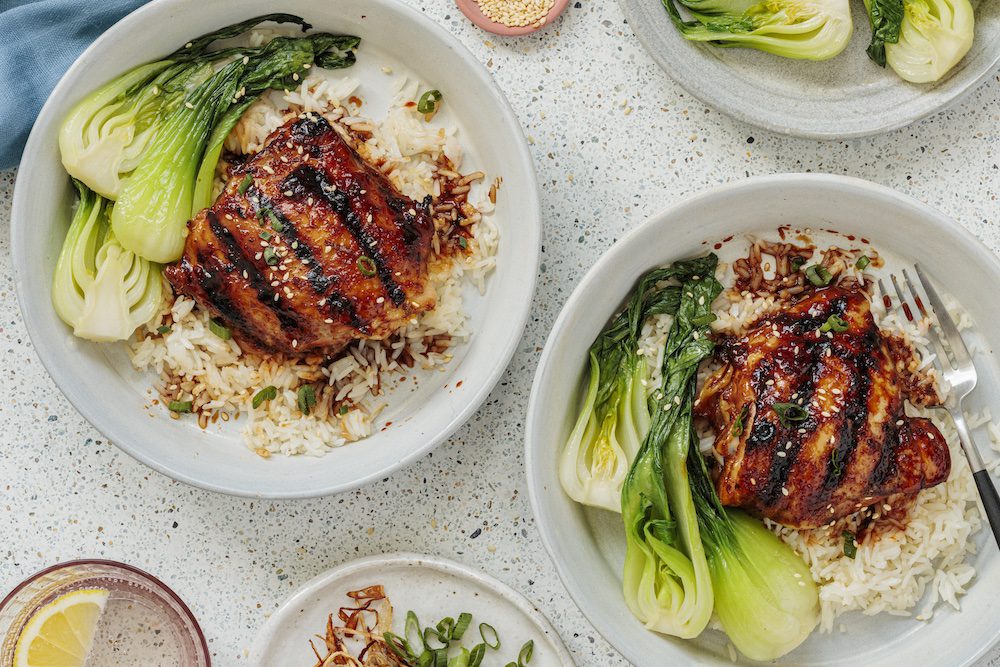 8Maple Leaf Prime® Raised Without Antibiotics Bone In Chicken Thighs
1tbsp sesame seeds, toasted
2green onions, thinly sliced
2tbsp fried shallots
Marinade:
¼cup lite soy sauce
¼cup honey
1tbsp sesame oil
1tbsp rice vinegar
4cloves garlic, finely grated 
2tbsp ginger, finely grated
1tbsp gochujang
Place a small sauce pot on low heat and add the sesame oil, ginger and garlic. Cook, stirring frequently, for a minute until fragrant.
Remove pan from the heat and whisk in remaining marinade ingredients. Return to heat and bring to a boil.
Remove from the heat and let cool to room temperature.
In a baking dish, add the chicken thighs and cover with the marinade, making sure to evenly coat the chicken. Save a little bit of marinade to use when grilling. Cover and refrigerate for 1.5 hours.
Preheat BBQ to 400 F.
Remove chicken from the marinade and add salt to the chicken on both sides. Bring chicken back to room temperature before grilling.
Turn off half the grill and place the chicken non-skin side down for 10 to 15 minutes. Flip the chicken onto the skin side and brush with some of the remaining marinade. Cook until the internal temperature of the chicken reaches 165 F.
Place chicken on a platter and top with green onions, sesame seeds, and crispy shallots.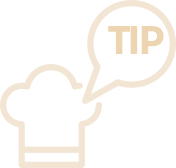 Serve with steamed rice and bok choy or mustard greens.
Don't miss
Start a conversation with your family about climate change