4Maple Leaf Prime® Raised Without Antibiotics Boneless, Skinless Chicken Breasts
500 g Pappardelle or Wide Noodle, cooked and drained
1 ½tbsp olive oil
1tbsp butter
2shallots, minced
2tsp garlic, finely minced
1bunch asparagus, woody stems removed and sliced ¼ inch angled
4large leaves fresh basil, chopped
1 ½lemons + zest
1cup chicken broth
2cups Parmesan, grated
Salt & Pepper
Preheat grill to medium high heat. In a large bowl season chicken with ½ tbsp olive oil, juice of half lemon and salt and pepper.
Grill chicken 7 to 8 minutes per side or until internal temperature of 165 F is reached. Set aside and keep warm.
Heat remaining olive oil and butter in a large skillet over medium high heat.
Add shallot and stir constantly for 1 minute, add garlic and cook 1 minute longer. Add lemon zest and cook for 30 seconds longer.
Add asparagus and cook, stirring frequently for about 2 to 3 minutes.
Squeeze juice of 1 lemon into pan to deglaze and add chicken broth. Season with salt and pepper.
Add pasta and toss until warmed through. Sprinkle in parmesan and toss well to coat until cheese melts into sauce. Add basil and stir well to combine.
Transfer pasta onto platter and garnish with additional parmesan and basil if desired and serve with warm chicken.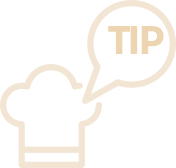 Serve with fresh baguette and butter
Don't miss
Start a conversation with your family about climate change