2pieces Maple Leaf Prime® Lemon Pepper Chicken Thighs
1(500g pkg) sweet potato fries, prepared
1cup mozzarella cheese, shredded
¼cup spring onions, finely chopped
2tbsp Creamy Garlic Lemon Mayo, prepared

Creamy Garlic Lemon Mayo

1large egg
1tbsp Dijon mustard
1tbsp white vinegar
1cup (240 ml) canola oil
1teaspoon fresh lemon juice
4cloves garlic, roasted salt
Preheat the oven to 375°F. Line a baking sheet with parchment paper.
Bake chicken thighs for 30 minutes or until an internal temperature of 165°F is reached. Allow to cool slightly.
Using a fork, shred chicken away from bone. Set aside.
Prepare fries according to package instructions.
Arrange cooked fries on a large serving tray.
Top fries with cooked chicken and shredded cheese. Drizzle the Creamy Garlic Lemon Mayo over top and garnish with finely chopped spring onions.
Creamy Garlic Lemon Mayo
Add egg to the small bowl of a food processor and process for 20 seconds. Add the mustard, vinegar, roasted garlic, and salt. Process for another 20 seconds.
Turn the food processor on then begin to slowly add the oil.
When all the oil has been added, scrape the bottom and sides of the bowl and process for an extra 10 seconds. Add extra salt, lemon juice, or vinegar to taste.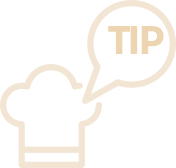 Remaining 6 cuts of chicken in the box can be roasted at 375° F for 30-35 minutes until an internal temperature of 165°F is reached. Serve with warm pita bread.
Don't miss
Start a conversation with your family about climate change