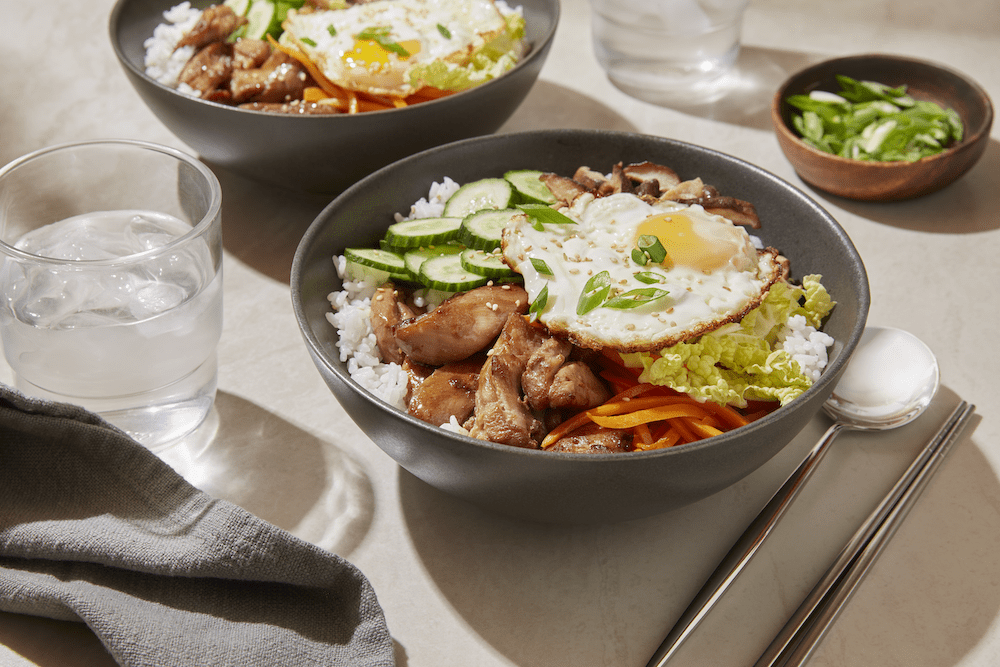 1 lbMaple Leaf Prime® Raised Without Antibiotics Boneless Skinless Chicken Thighs, sliced into ½" strips
Marinade:
2cloves garlic, finely chopped
2tbsp ginger, finely grated
¼cup lite soy sauce
2tbsp sesame oil
1tbsp brown sugar
1tbsp mirin
2scallions, finely sliced
2tbsp sesame oil
½lb shitake mushrooms, stems removed, thinly sliced
2lg carrots, peeled, julienned
2Persian cucumbers, thinly sliced in rounds
1cup Napa Cabbage, thinly sliced
2cups cooked sushi rice
¼cup cilantro, optional
3eggs
2tbsp unsalted butter
Salt and pepper
2tbsp toasted sesame seeds
3scallions cut on a bias
Combine all the marinade ingredients in a medium sized bowl and whisk to combine.
Add the chicken to the marinade and mix to coat the chicken evenly.
Cover and let sit 20 minutes at room temperature.
Place a frying pan on medium heat and add 1 Tbsp of sesame oil and the carrots.
Cook, stirring frequently, for 1 to 2 minutes until the carrots have softened, but still have a little crunch to them. Season with salt and pepper and reserve.
Wipe out the pan and return it to the heat and add the remaining sesame oil.
Add the mushrooms and cook until they are soft and lightly caramelized. Season with salt and pepper and reserve.
Place a large non-stick frying pan on medium heat and add the chicken.
Cook the chicken undisturbed for a couple of minutes until lightly caramelized. Stir the chicken and continue to cook until the marinade has slightly thickened and chicken is cooked through, approx. 5 to 7 minutes. Reserve.
Wipe out the pan and place it back on medium low heat and add the butter. Once the butter has melted and starts to foam crack the eggs into the pan and fry the eggs until the edges of the egg begin to turn golden, approx. 2 minutes.
Carefully, flip the eggs and cook for a few seconds.
To Serve; Divide the rice amongst large bowl. Add the chicken then add the carrots, cabbage, cucumbers and mushrooms.
Top each bowl with an egg, scallion, sesame seeds and cilantro if using.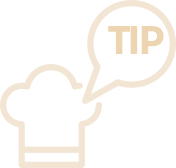 For a little kick try adding 1 tsp of siracha to the chicken marinade.
Don't miss
Start a conversation with your family about climate change