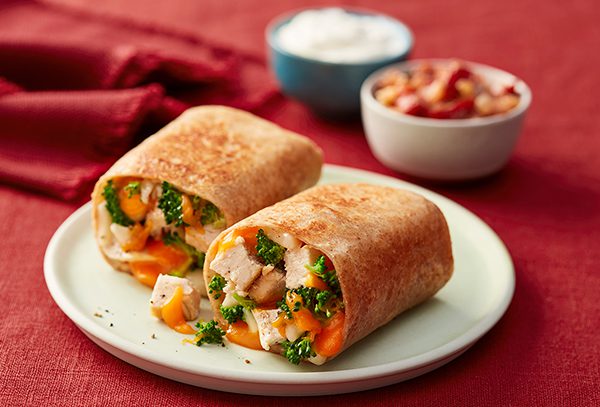 Preheat oven to 375°F (190°C).
Place broccoli in a microwaveable bowl. Add ½ cup (125 mL) of water, cover and microwave for 3-4 minutes or until broccoli is fork tender. Drain and place in a large bowl.
Add chicken pieces, garlic, salt, pepper and cheese and stir to combine.
Assemble burritos by dividing chicken and broccoli mixture evenly between the tortillas. Roll tortilla around the filling and place on a baking sheet, seam side down.
Brush each burrito with melted butter. Bake in preheated oven for 15-20 minutes or until golden brown.
Serve with bruschetta or salsa and a dollop of sour cream.
Don't miss
Start a conversation with your family about climate change