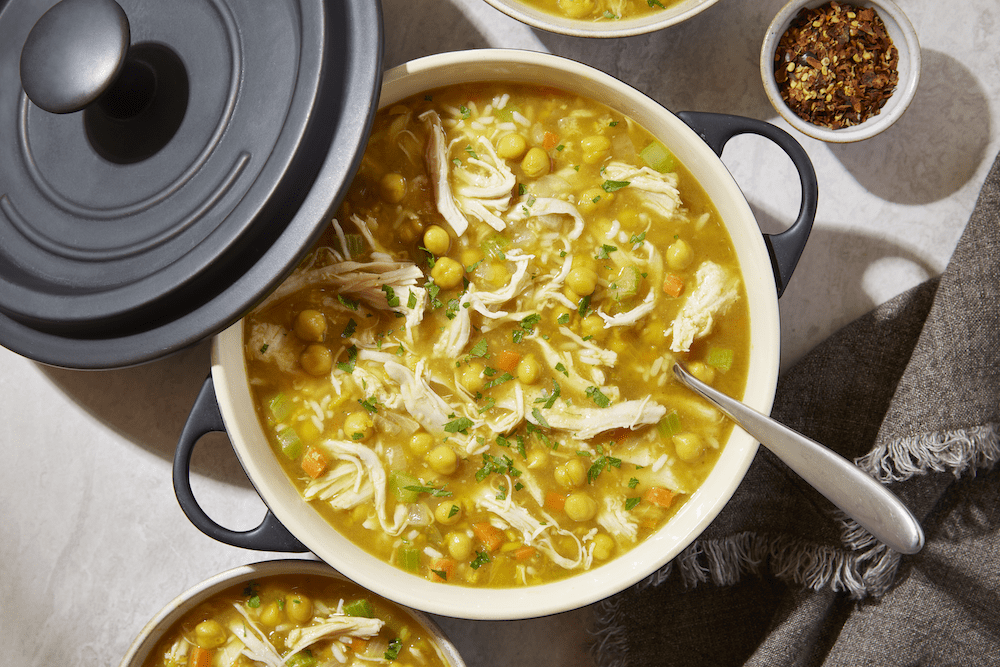 1(200 g) pkg Maple Leaf® Natural Shredded Chicken
3tbsp olive oil
1onion, diced
2celery ribs, diced
1medium carrot, peeled and diced
1tbsp freshly grated ginger
4cloves garlic, finely chopped
1(19 oz) can chickpeas, drained and rinsed
1cup of cooked rice (leftover rice works well)
6cups low sodium chicken stock
1tsp lemon zest
2tsp lemon juice
1tsp ground cumin
1tsp ground coriander
1tsp turmeric
¼cup Italian parsley or cilantro, roughly chopped (optional)
Place a large pot on medium low heat.
Add the olive oil, onion, celery and carrot and cook, stirring frequently, for 5 minutes until the vegetables are soft.
Stir in the garlic, ginger and spices and continue to cook for a minute or two until fragrant.
Add the chickpeas, chicken stock and lemon zest and bring to a boil.
Lower the heat to a gentle simmer and cook for 15 minutes
Stir in shredded chicken and rice and cook for another 5 minutes
Finish soup with lemon juice and salt and pepper to taste.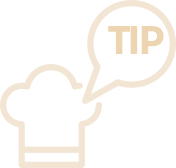 For a bit of heat try adding a ½ tsp of chili flakes with the other spices.
Don't miss
Start a conversation with your family about climate change