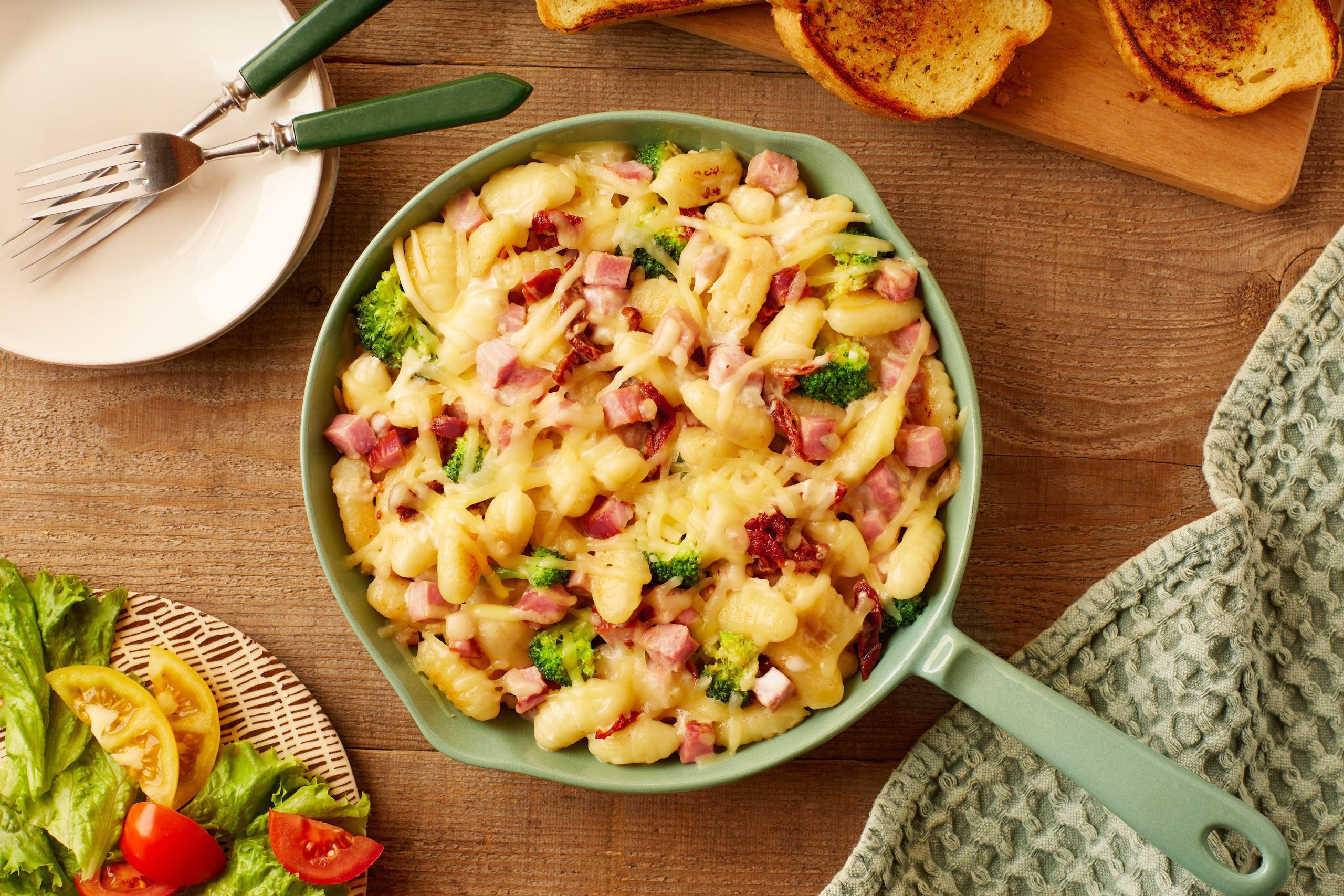 2cups Maple Leaf® Original Natural Smoked Ham, diced
1pkg prepared ready to eat Gnocchi (700g)
1tbsp butter
2cups broccoli florets
1 tbsp garlic, minced
⅔cup cream
1cup chicken broth + extra
1 ½tbsp parmesan cheese, grated
2heaping tbsp sun dried tomatoes, sliced
1tbsp fresh parsley, minced
1cup Italian cheese blend, shredded
salt
pepper
Heat butter in a large nonstick skillet over medium high heat. Pan fry gnocchi per package directions.
Add ham and broccoli. Cook for another 3 to 4 minutes until ham has started to brown. Add garlic and stir 1 minute longer.
Pour in cream and stir to combine. Add sun dried tomatoes and parmesan cheese. Stirring constantly add in chicken broth.
Allow to simmer for about 5 minutes. Sauce should thicken slightly. If you like a saucier dish thin out by adding a little more broth. Season with salt and pepper to taste.
Sprinkle cheese and parsley over top. Keep skillet on low heat for about 5 minutes until cheese has melted. Serve immediately.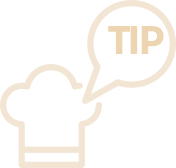 Serve with garlic toast and a side salad.
Don't miss
Start a conversation with your family about climate change