In a small bowl whisk all the ingredients for the dressing and set aside.
Place kale or salad blend in a large bowl.
Toss with half the dressing and toss to coat.
Divide salad into two serving bowls.
Arrange ingredients in sections over salad.
Repeat with remaining ingredients and drizzle left over dressing on top.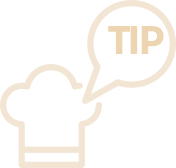 Try with any left-over roasted vegetables from the night before to create a hearty salad.
Don't miss
Start a conversation with your family about climate change