Scramble and cook 4 medium eggs, set aside.
Add a tablespoon of oil into a nonstick skillet over medium-high heat.
Fry Maple Leaf® Natural Top Dogs™ for about 1 to 1 ½ minutes, turning frequently.
Toast hot dog buns and spread ketchup and mayonnaise onto either side of the bun. Add spinach and sliced tomatoes if desired.
Slice Maple Leaf® Natural Top Dogs™ vertically. Lay open face on one half of toasted bun.
Spoon scrambled eggs onto bun and sprinkle cheese over top. Top with other half of bun.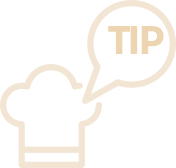 Try using your favourite toppings that are in season and dipping in Marinara sauce.
Don't miss
Start a conversation with your family about climate change