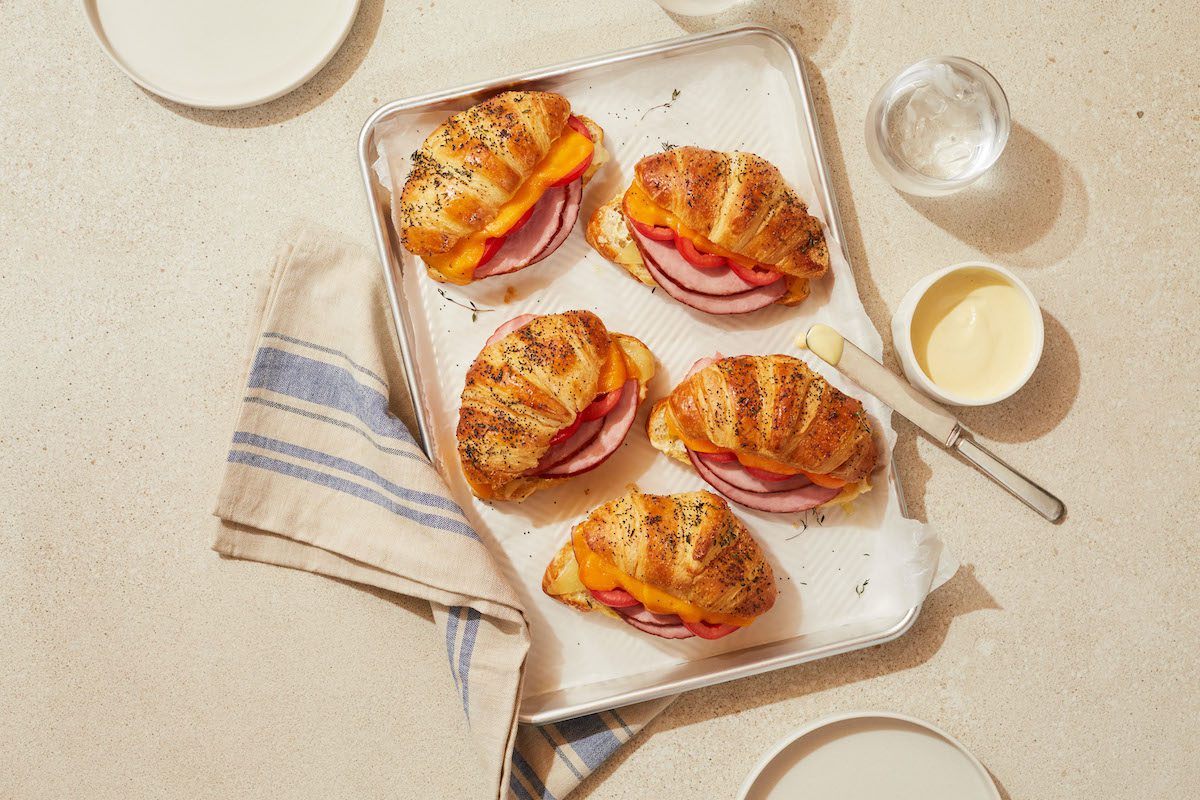 12slices Maple Leaf Smoked Black Forest Ham, thinly hand sliced from a 600gr half ham
6large croissants, split
3slices swiss cheese, cut on the bias
6slices cheddar cheese, halved
18slices firm plum tomato, sliced thin
3tbsp mayonnaise
½tbsp Dijon mustard
Olive oil spray
Poppy seeds – optional
Garlic salt – optional
Fresh thyme – garnish
Preheat oven to 375 degrees. Line a large baking sheet with parchment paper.
Mix mayonnaise and Dijon in a small bowl. Place croissants on a clean surface and spread a scant amount on the inside of each bottom and top of croissant.
Assemble by placing 1 half slice of swiss cheese onto bottom of each croissant followed by 2 slices ham, 3 tomato slices and two half slices of cheddar placed side by side and top of croissant. Repeat with remaining ingredients.
Lightly spray top of croissant with olive oil. Sprinkle poppy seeds and garlic salt over top. Add fresh thyme over top if using.
Bake on center rack of oven for 8 minutes or until cheese is bubbling and melted and sandwich is heated through. Serve immediately.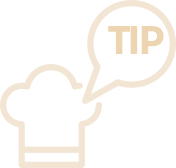 This recipe is a great use of left over ham – make them mini by using mini croissants! Dice the ham for an easy fit onto the base of a small croissant and use your favorite cheese combination! This recipe is also great using honey mustard.
Don't miss
Start a conversation with your family about climate change