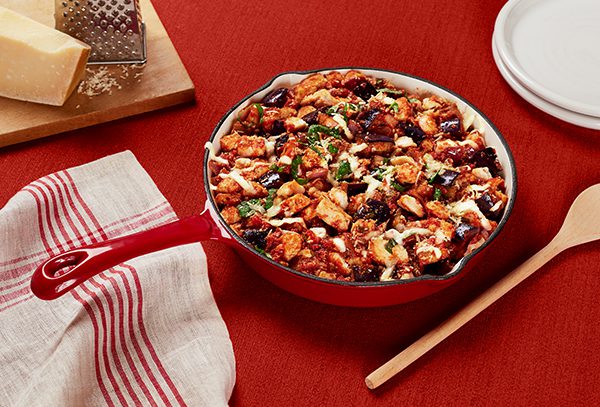 1250 gram package Maple Leaf® Natural Sliced Chicken, roughly chopped
1medium sized eggplant, cut into ½ inch cubes
1small red onion, large dice
1tbsp olive oil
½tsp oregano
1750 ml jar good quality tomato sauce
2cups shredded pizza style mozzarella
½tbsp seasoned toasted breadcrumbs
½tbsp parmesan cheese, finely grated
Salt
Pepper
Fresh basil – optional
Heat olive oil in a large skillet.
Add eggplant and onion and cook for 3 to 4 minutes until vegetables start to brown.
Add chicken and cook for 2 to 3 minutes longer. Add oregano and season with salt and pepper.
Pour in tomato sauce and stir well to combine. Let simmer for about 5 minutes.
Add basil if using. Sprinkle cheese over top. In a small bowl combine breadcrumbs and parmesan. Sprinkle over the cheese.
Allow cheese to melt and serve immediately.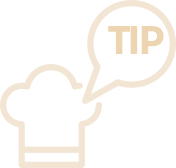 Double the batch for easy meal planning and keep in an airtight container for 2 to 3 days.
Don't miss
Start a conversation with your family about climate change