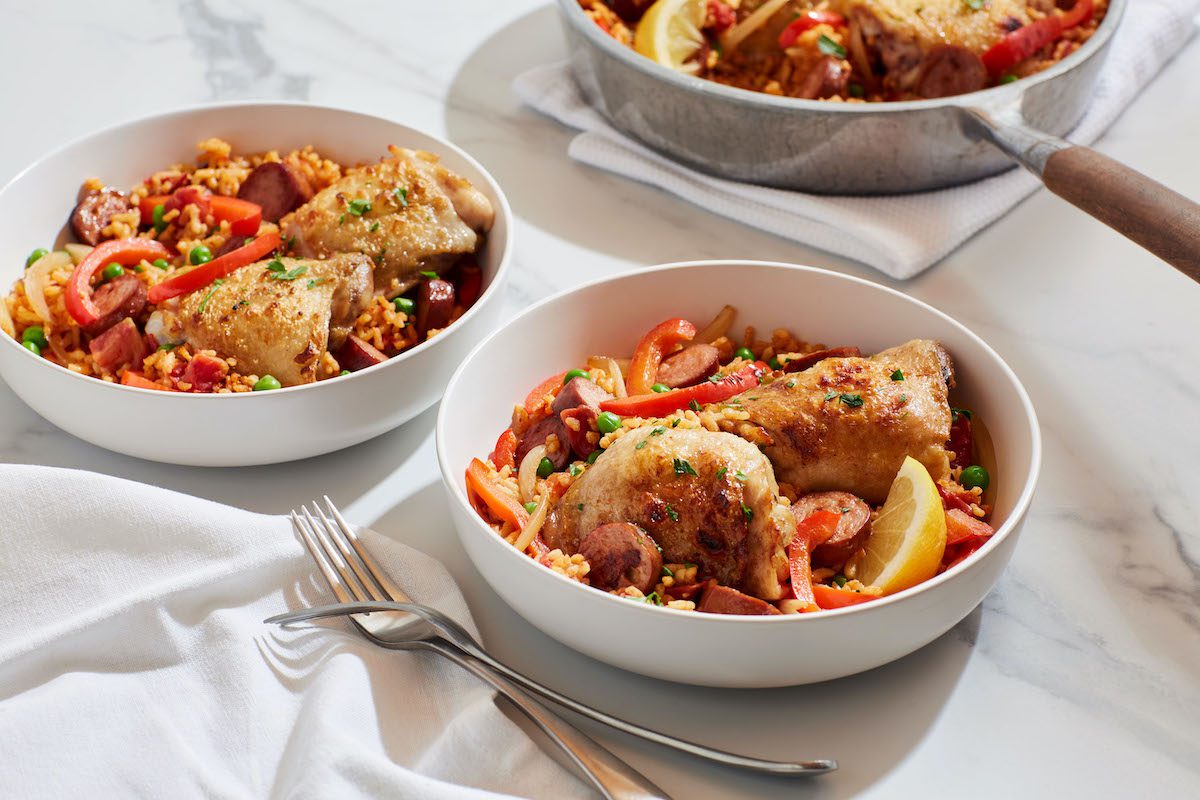 3Maple Leaf Original Smokies, chopped
1cup yellow saffron rice
2cups chicken stock
1Spanish onion, sliced
1medium red pepper, sliced
1389 ml can diced tomato with juices
1tsp smoked paprika
1cup frozen peas, thawed
½tbsp vegetable oil
2cloves garlic, minced
Salt
Pepper
Parsley – optional
Lemon – optional
Heat oil in a large nonstick skillet over medium high heat. Brown chicken about 3 to 4 minutes per side and remove onto a platter. Remove all but 2 tbsp of rendered fat from skillet.
Add peppers, onions and sausage to skillet and cook for about 5 minutes until browned.
Add garlic, paprika and rice and cook 1 minute longer stirring well to coat.
Add tomatoes, chicken stock and peas and mix well. Add chicken back to pan and cover with a tight fitting lid.
Cook for 50 minutes or until rice is cooked through and chicken has reached an internal temperature of 165 degrees.
Allow paella to stand for 5 minutes before serving. Garnish with parsley and lemon if using.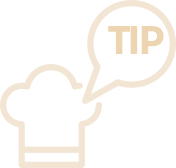 Try using Maple Leaf Prime RWA Chicken Legs in place of thighs!
Don't miss
Start a conversation with your family about climate change