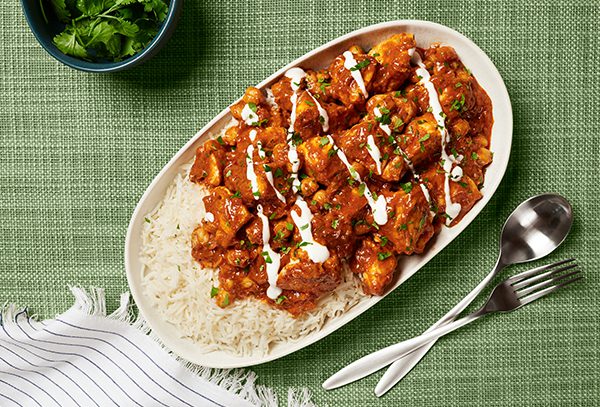 1540 ml can chickpeas, drained and rinsed
2400 ml jars spicy butter chicken sauce, prepared
1tbsp vegetable oil
2250 gram microwavable pouches, basmati rice
2tbsp cilantro, minced
Yogurt, optional
Heat oil in a large skillet over medium high heat.
Cook chicken stirring often until browned and an internal temperature of 165 degrees is reached.
Add chickpeas and sauce. Stir well to combine.
Allow to simmer for about 8 to 10 minutes. Add cilantro. Serve over rice and a dollop of yogurt if using.
Don't miss
Start a conversation with your family about climate change